10 Things That Happened BEFORE Wrestling Matches WWE Won't Tell You
A round of WWE self-owns - starring Shawn Michaels, CM Punk and, yes, Vince McMahon...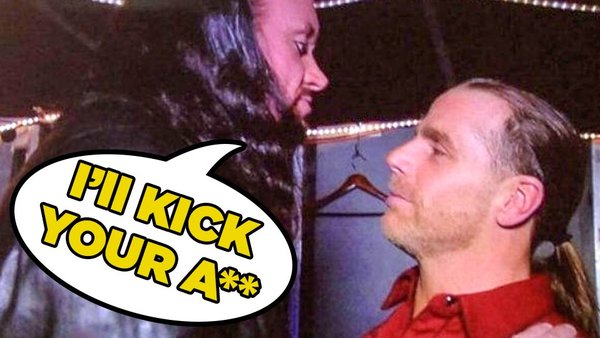 Shocking events that transpire after pro wrestling matches are often caught by camera in a Network era in which virtually everything is documented.
Secrecy has long since been abandoned. WWE exists now as an endless expanse of thumbnails, and if one of those thumbnails captures Vince McMahon being embarrassed by Brock Lesnar, as he was at WrestleMania 34, what's the difference?
The warts-and-all Peacock documentary is just another route to making yet more money, the full extent of which Lesnar could never dream of extorting. Vince is king even when he has never looked less like it. We've seen wrestlers look despondent after bitterly disappointing matches that Vince rubbished with a callous, downward glare. Nothing is candid anymore. If something is so dire that WWE can't no-sell it, they'll simply sell it as a revealing glimpse into a broken process - because how broken can it be, if it makes that much? The repeated self-owns might add up to a not inconsiderable number of fans leaving WWE behind, but look at those SmackDown demos. They're really impressive. Some people just like being fed sh*t.
The before is different.
Some of these entries paint the picture of a very dumb - and negligent - operation...
10. The Undertaker Threatens To Shatter Shawn's Sweet Chin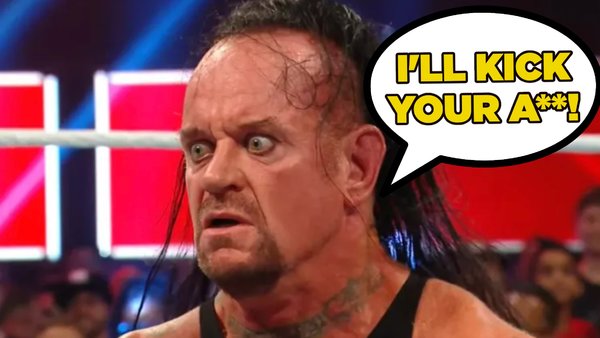 Shawn Michaels was a bit of an absolute c*nt before he found God - presumably in the radial longitudinal crease of his hands, considering how often he stares at them. Or perhaps in the corner of the arena.
One of the two.
He terrorised the locker room, never dropped a title legitimately, accused his peers of conducting extra-marital affairs, outwardly bragged that he wouldn't do a job, buried several talents to the boss, with whom the Kliq had wormed their way in, and was a generally toxic presence so awful at his worst that he thought nothing of bantering off a promise made by a wrestler in honour of his dying sister.
The business he was always so reluctant to do had to be done at WrestleMania XIV. Steve Austin was the man, and Shawn's back was in such a state that his career was thought over. Reports vary over how unwilling Shawn was to do said business, but 'Taker was willing to beat him up if he didn't. Doing his best baccy-chewing Clint Eastwood, he taped his fists up in Shawn's presence.
In a rare public appearance - they used to be rare, anyway, before 'Taker started introducing Pitbull in Saudi Arabia as if summoning spirits from the dead - 'Taker, not WWE itself, admitted it was true.
It made him look hard, which was more important than protecting his sacred business.