10 Things To Expect In Seth Rollins Vs Triple H WWE WrestleMania Feud
The direction looks to be Rollins versus Triple H, and it should be fantastic!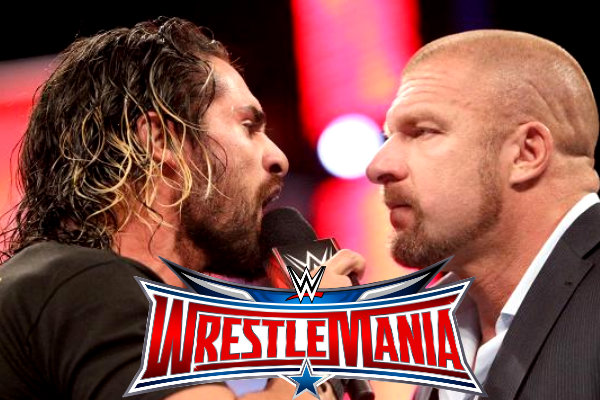 Seth Rollins versus Triple H looks to be a co-main event direction for WrestleMania 32. Tension between Rollins and Hunter is a key theme leading into September's Night Of Champions, with Rollins repeatedly stating he is better than Triple H. The scripting has deliberately placed repeated themes of master and apprentice dissension, with Stephanie McMahon last week admonishing Rollins for suggesting he is a better wrestler than her husband. Central to these developments has been Sting. Rollins will defend the WWE Title against the WCW Icon at Night Of Champions, and Sting has played mind games by suggesting the student isn't as good as his teacher. Triple H did of course defeat Sting at WrestleMania 31, seemingly earning the icon's respect. The story has now developed to the point that the Rollins / Triple H tension is as big of a story as the Rollins / Sting narrative. The foreshadowing of student and teacher falling out is now blatant, and a Seth Rollins versus Triple H match is clearly coming. It is something that both men have wanted to do for a while, as they are very close backstage and are big fans of each other. Could it be as soon as Survivor Series? Maybe, but what is more likely, is it is built up over a long period for a WrestleMania showdown. That's the stage a match this big deserves. Hunter was of course linked with a match with The Rock at Mania, but the developments with Rollins are indicating this new direction. It looks like The Rock deal never got done, so here's what to expect from the Rollins Triple H WrestleMania 32 feud.