10 Things We Learned From Adam Cole On Renee Paquette's Oral Sessions Podcast
Adam Cole talks WWE, AEW, Triple H, Britt Baker, CM Punk, karate and more.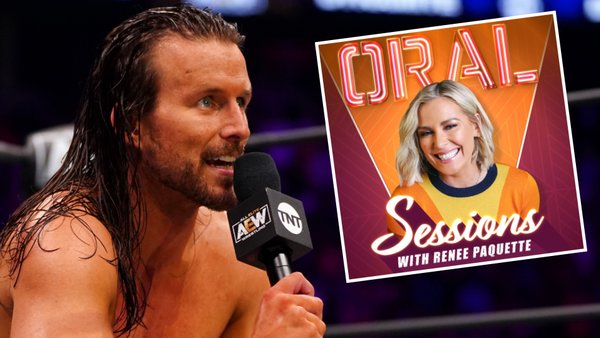 Adam Cole's positive energy is infectious.
Renee Paquette is typically the bubbly one on her 'Oral Sessions' podcasts, but Cole's "annoyingly optimistic" (his words) personality made him an engaging guest who never pretended for one minute that he wanted to bash WWE. Instead, Cole looks back on his time in NXT fondly, but he's definitely excited for the future.
Anyone hoping for a Jon Moxley-esque rant about everything wrong with Vince McMahon's system would've been disappointed here - that's not Mr. Bay Bay's style. He doesn't think he has anything to be mad about anyway, and that meant his chat with Renee was light, insightful but always charming.
This pairing could host morning radio with ease, to be honest.
There was a lot of meat on the bone though. Renee asked about everything from NXT, a possible jump to Raw or SmackDown, Cole's karate background, his relationships with Triple H and Shawn Michaels, how thrilled he was at All Out and more.
Britt Baker naturally came up in conversation too, and so did Adam's giddiness at the thought of finally getting to stand across the ring from one of his wrestling heroes...
10. How Karate Got Him Into Wrestling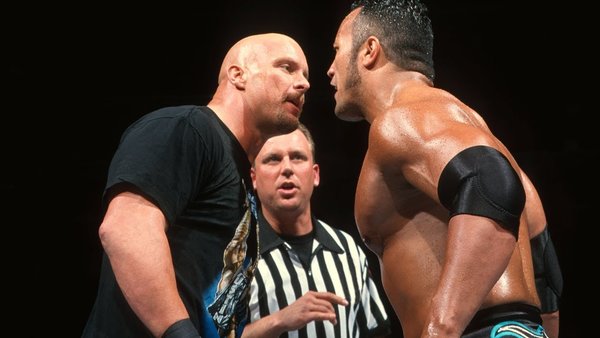 Bet you weren't expecting this as an opening entry.
Cole was super-into karate as a kid, and it was that zest for martial arts that led to a love of pro wrestling. One day, he told Renee, young Adam showed up for class early to find his instructor already jogging on a treadmill. He was watching something on tv too: Monday Night Raw.
On-screen, Adam could see Kane and Steve Austin putting Paul Bearer down a sewer (he didn't know who any of them were at the time). His instructor noticed Cole watching, and asked if he watched wrestling regularly. Lying to look cool, the future World Champ said, "Oh, I watch it all the time".
That'd be true soon enough. The same instructor taped WrestleMania XV on VHS for him, Cole's mother gave such tape-trading the green light and Adam became infatuated with the industry. That might never have happened had he not rocked up early for karate class.