10 Things We Learned From Attending NXT TakeOver: New York Live
A love letter to the best NXT TakeOver ever.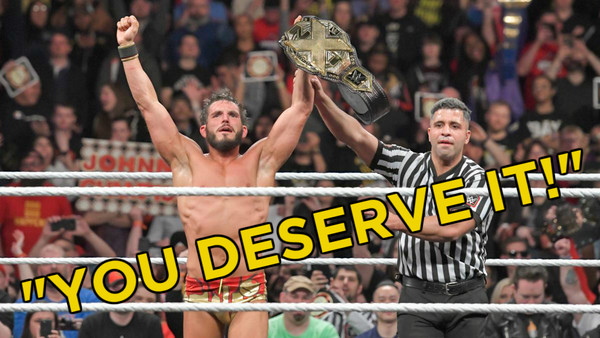 At a time when so many aspects of WWE's product feel rote, stale, or overdone, and so many acts and concepts have lost their aura through oversaturation, NXT TakeOver retains its mystique.
It is the most reliable pay-per-view brand in wrestling. Time and time again, TakeOver delivers to astronomical levels, and even when the card doesn't look all that enticing beforehand, developmental's uber-talented roster never fail to craft a stunning night of cutting-edge action punctuated by big, powerful story beats. Betting against it is foolish, and we'll all look back on this as a golden era when it eventually comes to an end.
But what about the live experience? If TakeOver is that good when watched on a TV, tablet, or phone, surely it must be a borderline religious experience when surrounded by thousands upon thousands of screaming, passionate, smart wrestling fans?
Your writer is happy to report that, after attending last night's 10/10 TakeOver: New York show (his first NXT show outside of a live event in Aberdeen, Scotland a few years ago), it exceeded every single expectation - including some he didn't know he had. It was a mindblowing night, and one that put a totally new perspective to WWE's most acclaimed braind...
10. King Of Chops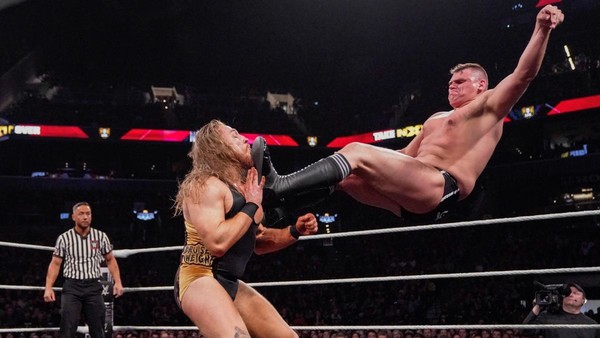 WALTER is a simple wrestler. An imposing monster movie villain of a man, 'Der Ringgeneral' commands the squared circle like the heels of eras bygone, striking fear with his mammoth frame and granite perma-scowl. There's nothing flashy about his offensive arsenal, either. WALTER uses only a handful of actual moves, but executes each one with perfect, crisp brutality, and knows how to build a match around them to ensure that they serve the story, guaranteeing pops and gasps whenever he executes something as straightforward as a Butterfly Suplex.
His chops are a huge part of this. They're the hardest in the game, and it's a rare occasion when an opponent doesn't leave a WALTER match with their chest turned to ground beef thanks to the back of the burly Austrian's hand.
On television, those chops hit with a slap: from the back of the Barclays Center, they sounded more like mortar blasts. They hit with a dull, crushing thud, as if the goal was to cave the opponent's chest in, not break the skin, and that makes them all the more brutal.
Your writer has experienced WALTER's chops in many a small building, but never in a basketball stadium's nosebleed section. The barbarism translates.