10 Things We Learned From Becky Lynch On Stone Cold's Broken Skull Sessions Podcast
Becky Lynch shoots on Charlotte Flair drama, John Cena's advice and playing "WWE Diva".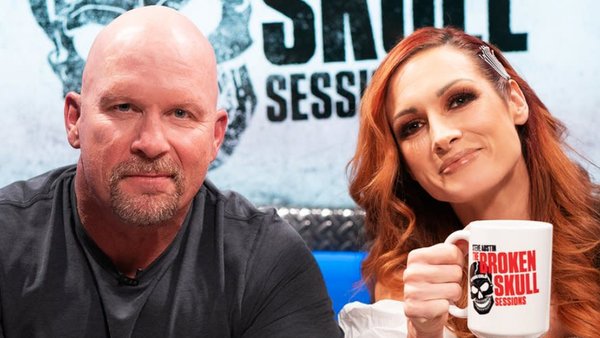 Steve Austin needs Becky Lynch to start reading him bedtime stories.
The legendary 'Stone Cold' sat there snugly in-studio with a huge grin on his face for maybe 80% of the latest 'Broken Skull Sessions' show, and it was glorious to see. Throughout, Austin also showed his knack for digging deeper and palming off easy answers so that viewers get the stories they came for.
That's a skill, and it's why he's become one of the best interviewers in the game. To be fair, Lynch was a charming guest during this near-90 minute chat about everything from falling out with Charlotte Flair (that bit, whilst still definitely retaining a touch of kayfabe, was tense) and headlining WrestleMania to being an unwilling "WWE Diva" and more.
Both beer-drinking host and coffee-sipping guest talked John Cena, Tyson Kidd, Tough Enough, Paige and everything in between. Curiously, the episode skipped over one of the most shocking endings in 'Mania history, but that must've been a Vince McMahon edit/directive.
It couldn't harsh the buzz though - this was must-see content. Here's everything we learned from Austin's latest trip down memory lane.
10. The Influence Tough Enough Had On Her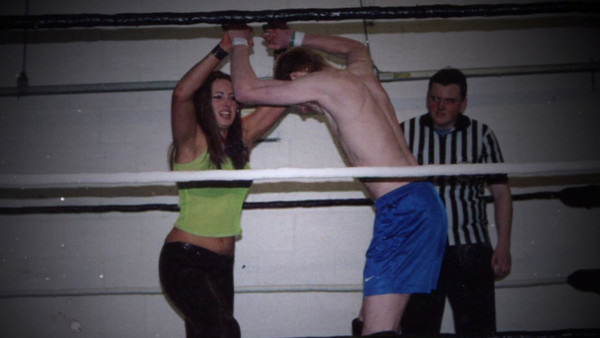 All of Austin's interviews tend to run through things chronologically, and this one was no different. So, the early minutes were devoted to Becky's first forays into the world of wrestling. Specifically, Steve wanted to know what prompted her to keep on plugging away despite initial struggles.
WWE Tough Enough, basically.
Becks revealed that she was inspired by the show's never-say-die spirit. She'd failed PE at school, and "couldn't put one foot in front of the other" even when learning bumps under Finn Bálor's watch. It was rough, but she kept repeating little words of encouragement she'd heard on the faux-reality show.
It's amazing that Tough Enough inspired someone to eventually become one of WWE's biggest stars. Even more remarkably, Lynch was never part of the cast for the program! She watched the first season in 2001, and was motivated by the fact that others were struggling just as much as she was.