10 Things We Learned From Bully Ray On Stone Cold's Broken Skull Sessions Podcast
Bubba Dudley and 'Stone Cold' talk ECW, WWE, TLC and warnings from The Undertaker.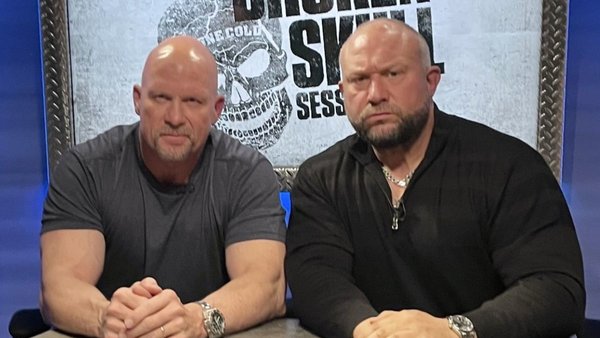 Bubba Ray Dudley debuted in ECW on the same night as Steve Austin.
That's something Dudley/Bully Ray revealed on the latest episode of his pal's amazing 'Broken Skull Sessions' series. 'Stone Cold' didn't know that, but the pair launched their respective runs in Paul Heyman's promotion on 26 September 1995, and Bubba was right there in the room when Steve was cutting anti-WCW promos aplenty.
This cool revelation jumpstarted the interview, and the energy didn't drop from there. Ray, as expected due to his verbal skills and work on Busted Open Radio as a host, was comfortable in the guest chair - meanwhile, Austin conducted things with his usual gusto and stomped through subject after subject (in between shots of Jack Daniel's).
Together, the pair talked about everything from the land of extreme and Ray's WWF jump to getting lectures from The Undertaker and who really helped invent the iconic 3D finishing move. These dudes covered a lot of ground in approx 98 minutes.
Here's everything we learned from yet another banger for the Austin archives. The WrestleMania 38 comeback king is racking these hits up...
10. Bubba Found His ECW Run "Cringeworthy"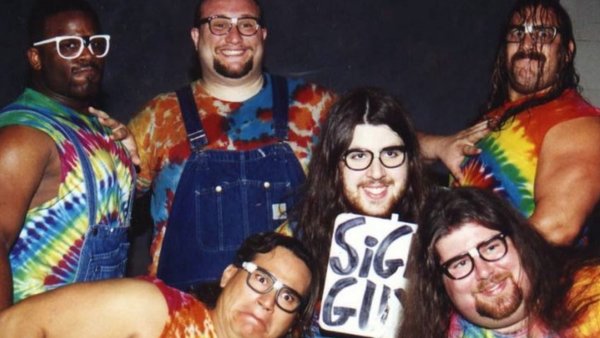 Bubba Dudley didn't think he'd be a hit at all.
Looking back, the WWE Hall Of Famer is amazed that he made it so far in the biz. Why? Well, he finds it kinda embarrassing to look back on his early days as Bubba Ray in the original ECW. All that stuttering and dancing doesn't cut it for 2022 Bully Ray, which is something Austin got a kick out of.
Dudley took a chokeslam from 911 during his first night in the company, then Paul Heyman pulled him aside and asked: "Hey, how would you feel about shaving your head?". That, according to Ray, was one of the worst things the boss could've asked him to do. Also, he hated being called Bubba.
Raven and Taz were the ones who came up with the whole Dudley gimmick, but they weren't responsible for the haircut or Bubba moniker. The latter happened when workers shouted out possible names for each Dudley member.
Today, Bully finds it cringeworthy.