10 Things We Learned From Jeff Jarrett On Stone Cold's Broken Skull Sessions Podcast
8. "His" Singing Fooled The Roster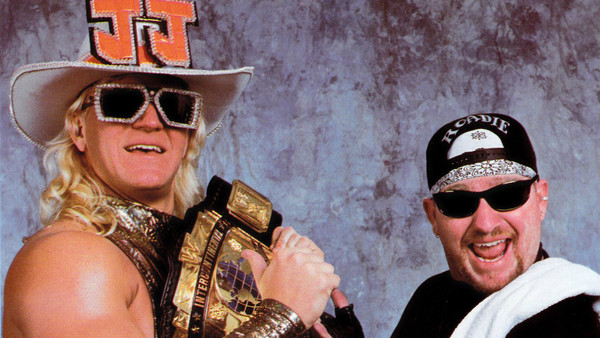 This is f*cking tremendous fun.
A cheesy music video for the, 'With My Baby Tonight' track dropped in the summer of 1995. Jarrett was called into the studio to mime the tune's lyrics and pretend he was the one performing it, and...some on the WWF roster had no clue it was actually The Roadie who was singing.
Several walked up to Jeff at house shows and said, "I didn't even know you could sing". Hilariously, Jarrett kept the ruse going and refused to tell those folks that it was Brian James who could chant with the best of them. Obviously, a lot of others in the locker room knew what the real deal was.
Austin got a kick out of that, probably because he loves the song itself. 'Stone Cold' made sure to mention that several times during the podcast; he's a metal guy, but also digs a lot of country. OK, now yours truly is just picturing Steve en route to the interview singing along to 'With My Baby Tonight' in his car.