10 Things We Learned From Jon Moxley On Renee Paquette's Sessions Podcast
Jon Moxley talks rehab, Forbidden Door and an AEW match Vince McMahon would hate.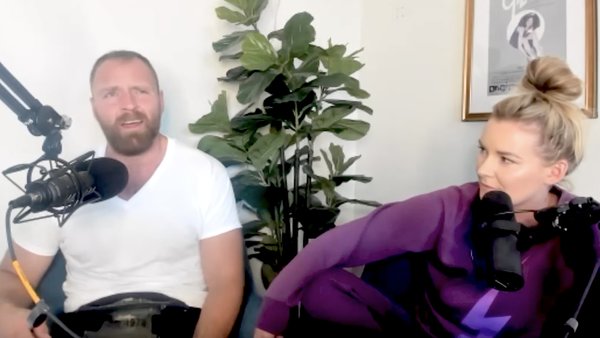 "Three weeks ago, I sent my hearing aid in for repairs. Yeah, I've heard nothing since!".
That's how Jon Moxley's latest interview on Renee Paquette's 'Sessions' podcast ended. Before that crummy dad joke, the couple examined a tumultuous period in their lives across nearly two hours of heartfelt storytelling. Renee gave birth to a baby girl in June 2021, and that coincided with a wild string of personal issues for Jon - he eventually entered rehab for alcohol addiction on Halloween night.
Much of the pod explores their thoughts and feelings about rehab, AEW's response and more, but there's a healthy amount of pro wrestling chatter too. It's obvious from listening to Moxley speak about it that he loves wrasslin' more than ever. The dude is happy, which is awesome to report.
Paquette's interview dipped into everything from Jon's first match back and how long it took to regain his "mojo", to his personal pride over the upcoming Forbidden Door pay-per-view and why WWE boss Vince McMahon would "hate" one of his favourite All Elite matches.
Here's everything learned from an engaging, open and honest conversation.
10. Why Jon's First Match Back Was "Weird"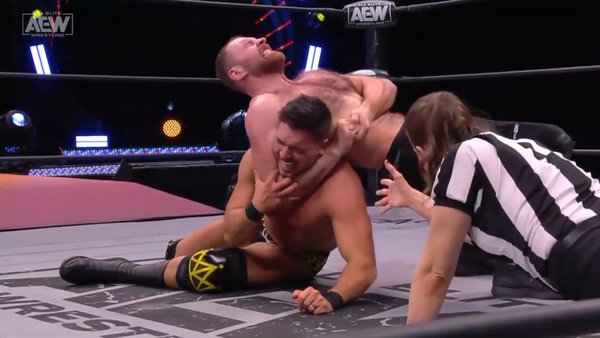 Moxley checked himself into rehab on 31 October 2021, and he wouldn't return to AEW screens until January. His first match back, a 10-minute rudimentary back-and-forth effort vs. Ethan Page on the 21 Jan Rampage, was..."weird". Jon says it "felt like [his] legs were in quicksand throughout".
The returning fan favourite "didn't have any adrenaline" to speak of during the bout. His return promo had been a fine enough experience, but actually wrestling again took a while to get back up to speed with. Mox described the whole thing as being "chemically imbalanced".
"Oh no, do I suck now?".
That's also what went through his head as he celebrated a win over Page. Follow up matches against both Anthony Bowens and Wheeler Yuta also failed to light that fire in Moxley's belly post-comeback. It'd be months before he felt good about wrestling again.
Maybe he just needed the right opponent, eh?