10 Things We Learned From Jon Moxley On Renee Paquette's Sessions Podcast
9. When He Got His Mojo Back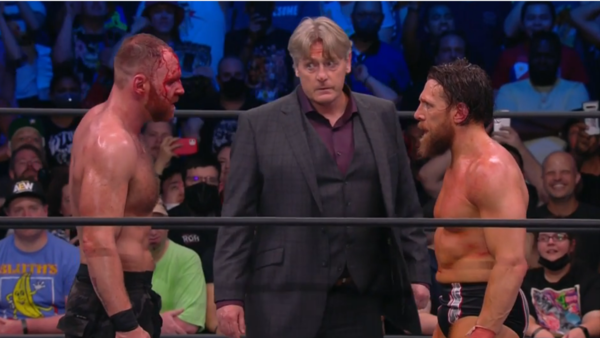 Maybe he just needed Bryan Danielson.
Mox didn't go into details about his final tune-up match pre-Revolution - he teamed with CM Punk against FTR on the 9 February Dynamite. A little under one full month later, Jon stepped foot in the ring again for a classic vs. Danielson, and everybody anticipated something special.
"Somewhere in the middle of that match, something snapped back" for Moxley. The live crowd were right into every exchange, and he was loving the physicality Bryan was bringing. Things just got better and better after that; it'd actually shocked Jon just how little cardio and weights could prepare him for in-ring action.
He just needed reps, and there was nobody better to put him through his paces than Danielson. Of course, probably because he's one of the best human beings pro wrestling has ever witnessed, Bryan helped Moxley in other ways behind the scenes too...