10 Things We Learned From Kevin Nash On Stone Cold's Broken Skull Sessions Podcast
Nash talks Vince McMahon, Shawn Michaels, DX, nWo, WrestleMania ribs and much, much more.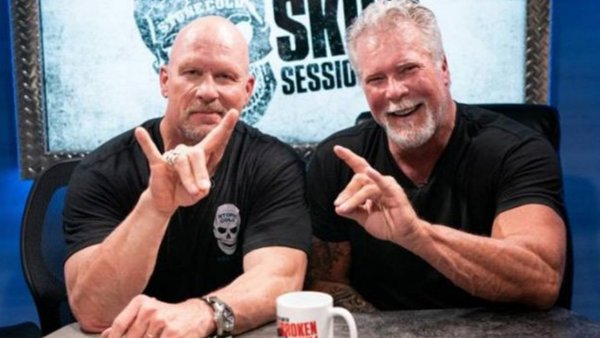 Kevin Nash is a charming dude.
Even Steve Austin, who has been great friends with the former Diesel since 1990, didn't seem to know how...creative Nash was being with the truth during the latest 'Broken Skull Sessions' though. If he did, then 'Stone Cold' did a sterling job of hiding it and feigning surprise for some of Kev's more colourful stories.
Together, these old pals tore through beers (and a glass of fine red wine) as they sprinted through Nash's pro wrestling journey. The guy's early days in WCW were glossed over, but they spent a ton of time discussing his main nWo run in the mid-to-late-90s and a memorable first chapter under the WWE banner between 1993-1996.
The banter was flowing, both were relaxed, and everyone from Shawn Michaels and The Undertaker to Eric Bischoff and Vince McMahon came up in conversation. Nash also talked about fears he'd be fired, WrestleMania ribs, his 2002 return and a surprising political statement that most wrestling fans won't have a clue about.
There was a lot to like about the latest 'Broken Skull Sessions'. Here's everything we learned from it...
10. He Marked Out For Vince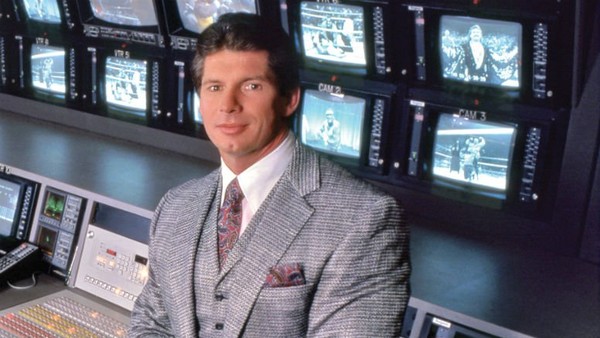 First, big Kev had a confession.
He recalled telling WCW boss Ole Anderson that he planned to leave the wrestling biz behind and go back to bouncing bars. The company granted Nash his release, meaning he was free to sign for the WWF and start as Shawn Michaels' bodyguard immediately.
Kevin recalled visiting Vince McMahon's house to close the deal, and he didn't mind telling Austin that he pretty much marked out. Vince answered the door in some striking Zubaz and an ICO-PRO vest (because of course he did). Then, he invited Nash in for a chat, and the big guy was loving every single second.
"I'm in Vince McMahon's house", he giggled when recalling this surreal moment. Days earlier, he'd been telling Ole and Barry Windham that he needed to get out of the industry before his wife left him for good. Now, he was standing in Vince's hallway and about to ink a WWF contract.