10 Things We Learned From NJPW At Korakuen Hall
Notes from the most historic wrestling venue in the world.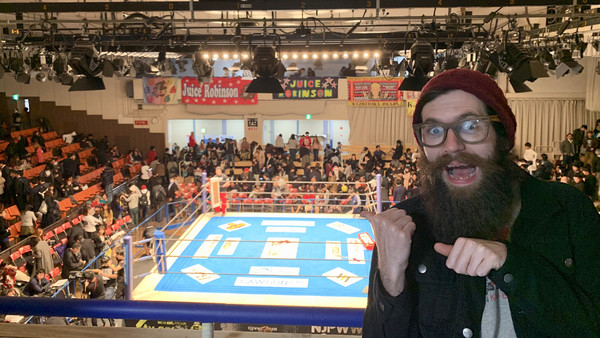 Every wrestling promotion has its home arena. WWE has Madison Square Garden, and ECW had the 2300 Arena (or ECW Arena) in Philadelphia. They are venues with history dripping from the ceiling, bathed in blood, sweat and tears, which have crowd chants of old echoing down every hallway. Fans make pilgrimages to them, wrestlers get pumped up and put on special performances for them, and promotions return to them time and time again as a homecoming.
For New Japan Pro Wrestling, that place is Korakuen Hall - arguably the most historic venue in all of wrestling.
The spiritual home of NJPW, the venue was opened in 1962 and has since been the host of a broad selection of sports including boxing, MMA, kick boxing and of course, professional wrestling. Holding around 2000 people, it is one of the smaller venues that New Japan run, but this only serves to create an electric atmosphere.
If you are a fan of NJPW, you'll have seen loads of shows emanating from Korakuen Hall, but due to the location (lets face it, Japan is quite a long way away for most Western fans) not many people outside the country get to go there.
So what exactly can you expect from a show in New Japan Pro Wrestlings home venue? We found out.
10. "Japanese Crowds Are Quiet" Is The Biggest False Narrative In Wrestling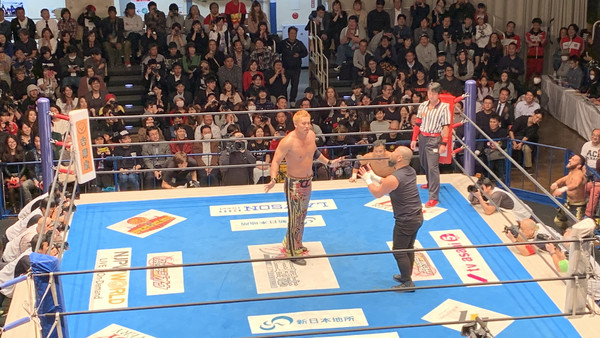 I'm not going to lie, I went in to this whole experience rather naively thinking that Japanese crowds are quiet. The prevailing belief is that Japanese crowds are polite. They clap for their favourites, jeer the heels, applaud the matches and appreciate the efforts of the workers. That is all completely true and yet also a vast understatement.
Right from the start, the crowd comes alive with everybody joining in to count down to the opening of the show. As the matches begin, they start slowly, cheering or booing the entrances, and the crowd intensity builds from there. Individual shouts for specific wrestlers ring out constantly around the arena, boos echo as the bad guys do bad guy stuff and a chorus of ooos and aaahs sing out for the highspots.
But it's when a match builds to a crescendo that they truly come alive.
Now, this was just a World Tag League show after all so the in ring action wasn't exactly 6 star Meltzer bait, but when the match hooked the crowd, they were hooked for good. Tomohiro Ishii & Toru Yano of Chaos vs. Jeff Cobb & Michael Elgin was probably the match of the night. It started slowly, was hard hitting and built to a series of near falls that completely hooked the audience. They went wild for each near fall, getting louder and louder as the match went on.
By the end they, the whole crowd was standing and screaming as loud as they could, willing Ishii and Yano on to victory. I was stood shouting with them, completely immersed in the action that was happening in the ring and covered in goosebumps.
It's equal to the crowd atmosphere at All In as the best live wrestling experience of my life - and this was just a World Tag League show. It may take a bit of hard work to get them going but my God, when they do, it's magical.