10 Things We Learned From NJPW At Korakuen Hall
9. Ishii Is Over AF, Hangman Page On The Otherhand…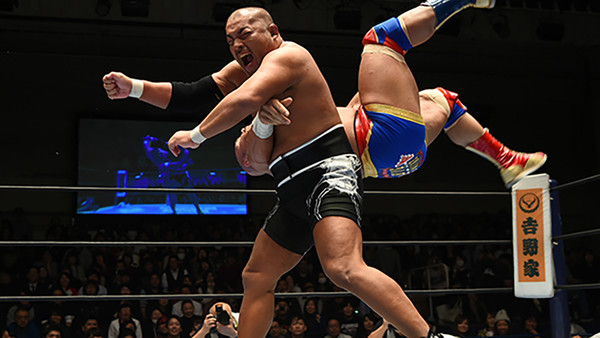 Speaking of that Ishii match, I couldn't get over just how over that guy is. His entrance pop was probably the third biggest of the night (more on that later) and the crowd was so immediately invested in his performance that you completely lose your sense of disbelief and yell along with the crowd, expecting every cheer to push him that much closer to victory.
When he won, the whole place came unglued; their hero had overcome the dastardly heels and won the match for every fan in that building.
Not everyone got such an immediate reaction though.
Silence isn't the response you want when you enter an arena on a wrestling show but that was exactly what greeted guys like Trent Baretta, Chuck Taylor, Hangman Page and Killer Elite Squad. In fact, the only gaijins that the crowd were instantly invested in were Juice Robinson, Zack Sabre Jr., and Jay White.
That's not to say the crowd were against them either - they were just indifferent. As the matches went on though, some of them were able to gain support with their craft. High spots from the Super Best Friends popped the crowd and Hangman Page won them over with his skill between the ropes, but it was much harder for them to engage the audience. They are a tough crowd to get on your side but they do reward you if you work hard and prove yourself.