10 Things We Learned From Stone Cold's WWE SummerSlam 2016 Review
How did Austin feel about this year's show?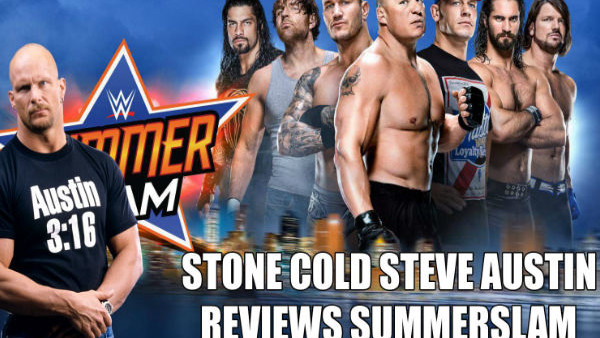 Just days after SummerSlam 2016 was in the books, Stone Cold Steve Austin went onto his weekly podcast, the Steve Austin Show, to discuss and review WWE's second biggest show of the year.
Along with wrestling journalist Wade Keller, Steve Austin broke down the Summer's biggest event match by match.
Considering Austin's legacy and his place in the business, it's always interesting to hear The Rattlesnake's take on the current state of WWE. The August 23rd episode of the Steve Austin Show podcast was no different.
As an old school wrestler, Austin doesn't always agree with the direction WWE takes but that doesn't stop him from watching the current product. It also doesn't prevent him from sharing his opinions on the various competitors and matches that take place today.
From his feelings on the opening tag to his opinion on the main event finish, Steve Austin shared it all with Wade Keller and it made for another very entertaining podcast.
10. Enzo & Cass Are Stars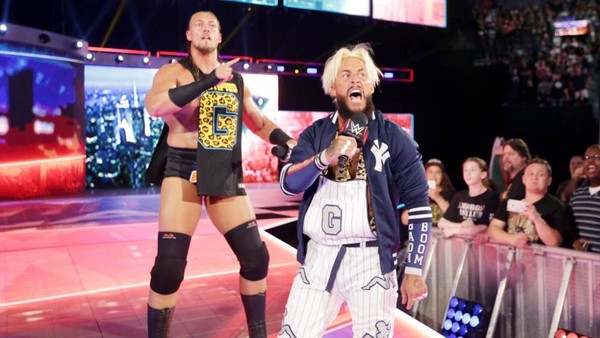 Like many wrestling fans, Austin sees star potential in Enzo & Cass. As a group, the duo have established themselves as the best opening act in the business, a routine they perfected down in NXT. While the SummerSlam finish was debated by many wrestling fans, putting over the established stars in Chris Jericho and Kevin Owens was not something Austin had a problem with.
Steve did say that he believes both Enzo Amore and Cass could benefit from a more physical style. This was a topic that was consistent throughout this episode of the Steve Austin Show as Austin voiced a similar concern over Dolph Ziggler's style and the Finn Balor vs. Seth Rollins match but more on those later.
As for Enzo and Cass, Austin believes these two are destined for greatness, but he mentioned a warning for Cass to prioritize his "bad ass" persona by not being too much of a cheerleader for Enzo during their tag matches.
There is definitely an art to working the apron as part of a tag team match, some might even suggest it's a lost art. While Cass is far from lazy as he's waiting for the hot tag, Austin suggested he may want to take down the efforts as a 7 foot tough guy can only get away with so much and still be perceived as such.