10 Things We Learned From WWE 24: Empowered
7. Months In The Making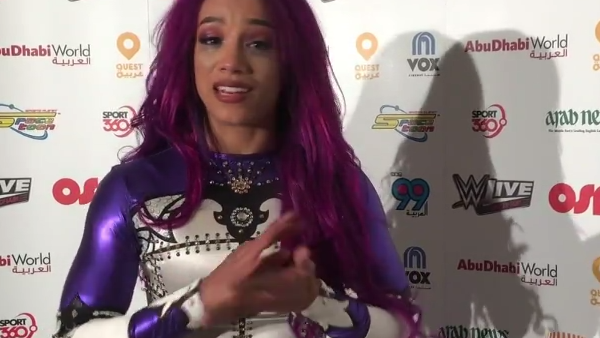 Though the focus of this particular special neatly packaged the 2018 Royal Rumble as its key focus, the wealth of footage at the disposal of the editors to set the scene suggested that the company had been looking again to toot their own horns for some time.
Cameras followed the various competitors from matches at Hell In A Cell 2016 and Money In The Bak 2017 as well as the historic Abu Dhabi last December that featured Alexa Bliss and Sasha Banks work the first women's wrestling match of any kind in the coutry.
The end results made for engaging snapshots of the featured performers, particularly in the case of Banks and Bliss. A 'This Is Hope' chant that broke out early in the match has been swallowed and regurgitated so readily by WWE since December that a conspicary theorist might suggest a staffer started it in the first place, but at least the real slices of history - the matches - don't require editorial tampering anymore.
On the off chance WWE didn't have this particular feature on the docket, it begs the question what else the absorbing interview footage with Charlotte, Carmella et al may have been used for, if even used at all.