10 Things We Learned From WWE 24: Empowered
8. Rubber Johnny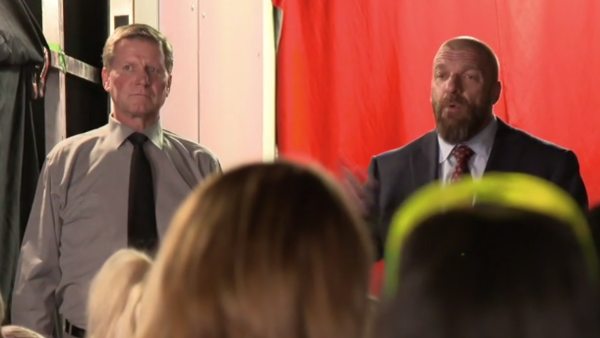 Appearing in clear view at both the pre-Royal Rumble rehearsal 24 hours before the show itself and on Triple H's right hand side as 'The Game' delivered a sub-Paul Heyman soliloquy to the roster just seconds before the match itself, John Laurinaitis could be spotted with the same mix of self-satisfaction and utter bewilderment he's had plastered across his face since his days as a Dynamic Dude.
Fantasy and reality blurred somewhat when bumbling buffoon 'Big Johnny' was booted off television after the culmination awkward authority figure run mirrored his desk move within WWE's corridors or power.
No longer the 'Executive Vice President Of Talent Relations' or whatever else he'd managed to snare for himself back at the time, Laurinaitis' position seemed to reduce almost in synchronicity with Triple H's increasing dramatically.
History already presents Laurinaitis' tenure over talent to be the worst ever, with something of a lost generation existing between the post-Attitude Era OVW safety bets and the NXT call-ups from 'The Game's Full Sail project.
Yet, he's not only still gainfully employed in a meaningful role, but has also married in to company royalty as husband of the Bella Twins's mother Kathy Colace and subsequent step-father-in-law to John Cena and Daniel Bryan.
Hardly empowering, but bizarrely inspirational, at least.