10 Things WWE Fans Need To Know About Eric Young
There's more to EY than a raspy voice and a sweet beard...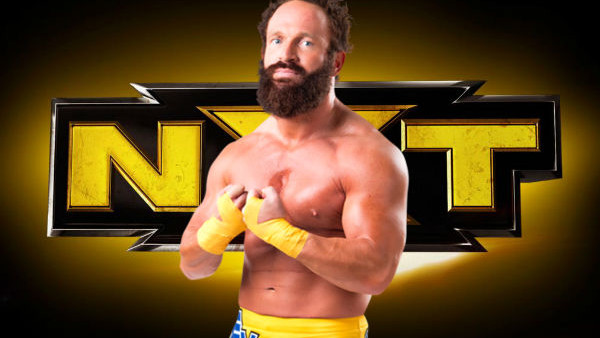 Who next, Elix Skipper?! David Young? Sonny Siaki? I'm beginning to think that this is something of a covert re-run of the Invasion angle, with TNA playing the role of WCW and NXT in that of the WWF.
Either way, another big name former TNA wrestler arrived at Full Sail University last night, in the shape of Eric Young.
EY arrived and immediately headed to the top table, interrupting fellow TNA-alumni Samoa Joe and challenging the new NXT Champion. It didn't work out perfectly for the man, but it would seem he is here to stay.
Despite his lengthy tenure in TNA there is a certain freshness to Young, and NXT presents a whole host of interesting potential matches for the World Class Maniac.
Young came out with his trademark big beard and raspier than rasp voice, but what else do we know about the man? He was a part of TNA for a long time, as long as anyone else, but there must be more to this lunatic?
Of course there is. Eric Young is as talented and versatile as they come. and his arrival in NXT can only mean good things for all involved.
Here are 10 things WWE need to know about the man behind the beard.
John Bills
Born in the middle of Wales in the middle of the 1980's, John can't quite remember when he started watching wrestling but he has a terrible feeling that Dino Bravo was involved. Now living in Prague, John spends most of his time trying to work out how Tomohiro Ishii still stands upright. His favourite wrestler of all time is Dean Malenko, but really it is Repo Man. He is the author of 'An Illustrated History of Slavic Misery', the best book about the Slavic people that you haven't yet read. You can get that and others from www.poshlostbooks.com.
See more from John