10 Things WWE Wants You To Forget About Goldust
You'll never forget the name...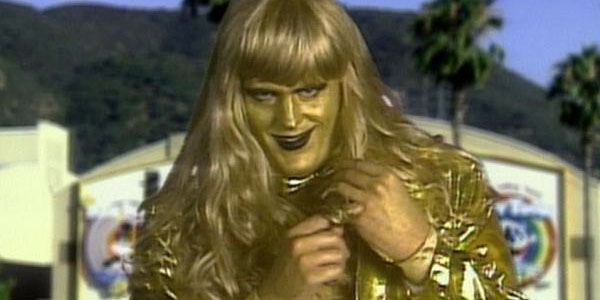 Goldust has been one of the most interesting performers in the history of WWE ever since he debuted in the company in the mid-90s. The character has been portrayed magnificently by Dustin Rhodes, who was once billed as the "Natural" and as the oldest son of Hall of Famer Dusty Rhodes is a guy that was born to be in the wrestling business. Now 45 years old, he's one of the oldest members of WWE's current roster although he has shown no signs of slowing down. He still wrestles on television all the time and participates on weekend live events as well. Goldust is one of the first wrestlers that really started to do risqué things that ushered in the Attitude Era. He wasn't a main event level performer like Steve Austin or The Rock, but he was pushing the envelope before them. In a lot of ways, he should be considered one of the most underrated wrestlers ever. Earlier this year in May, Goldust revealed that he has been clean and sober for the past six years. His issues with drugs and alcohol were really tough for him for the majority of his career, but after getting it under control he's been able to live a healthy life. His relationship with his father Dusty Rhodes was strained for many years, but they were able to repair that. Now Goldust is a WWE employee along with his brother Cody (or Stardust) while Dusty helps train the younger wrestlers in NXT. As is the case with any veteran in WWE, there are things that WWE wants us to forget about him. They aren't necessarily personal things, which would be a lot with him considering his past, but instead things that took place on WWE TV or happened while he worked there. He's likely a WWE Hall of Famer whenever he calls it quits and there are lot of things he should be proud of, but there are always things that WWE wants us to forget. Here's a look at ten of those things.