10 Things WWE Wants You To Forget About Stephanie McMahon
The Billion Dollar Princess is all grown up and would rather you didn't remember these moments...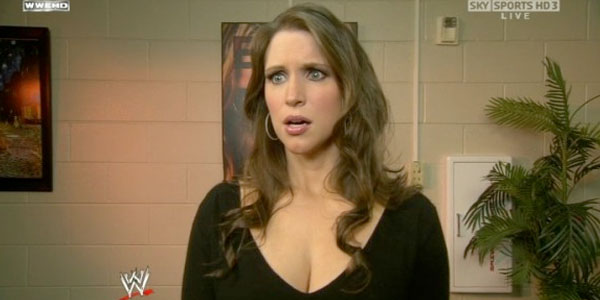 Stephanie McMahon has been a featured WWE performer for the past 15 years. We've seen so many sides of her. She started out as the innocent daughter of Vince McMahon that was in her early 20s that appeared to be happy all the time. Then she turned heel on her dad when she was married to Triple H in a storyline. She was mocked by the likes of Chris Jericho and The Rock while fans in arenas called her a "slut" all the time. They even tried to tell us that she bought ECW at one point too. She moved on to a role as the GM of the Smackdown brand when the brand extension was starting out in 2002. At one point in 2003 she even wrestled her father Vince in the first ever Father vs. Daughter match that took place a week before her real wedding to Triple H. Her appearances since then have seen her in the role as the GM as one point, but for most of the last decade she was off camera because she had three daughters with Hunter. For the past year, she's become a regular on WWE TV again as part of "The Authority" duo with Triple H. It can be argued that Stephanie is giving the best performances of her career this year. She comes across as a heartless, vindictive bitch that doesn't give a damn who she pisses off. Is that what she's really like? Probably not. A lot of people have nice things to say about her although that could also be because she's the boss' daughter, but it's probably genuine too. She's playing a character on TV and as a mother of three in her late 30s she's doing a great job on a consistent basis. Stephanie has done a lot of things in her career that WWE wants us to forget, though. Some of those things happened at a time when WWE wasn't so family friendly. They pushed the limits as much as they could and they are not things that would ever make it on WWE TV in the PG environment. Others are simply things that fans have forgotten because they are not celebrated moments. It's not a case of us trying to tear her down or anything like that. All we're doing is telling you about some of the things that WWE wants you, the wrestling fan, to forget about the Billion Dollar Princes, Stephanie McMahon.