10 Things WWE Wants You To Forget About The Ultimate Warrior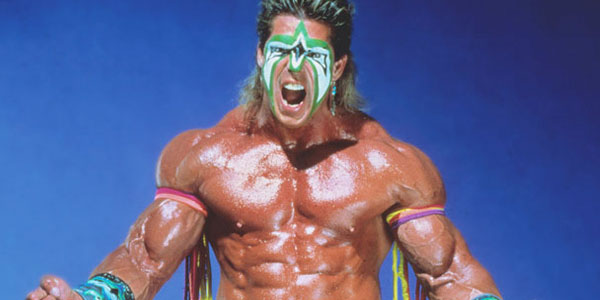 This week has been full of highs and lows for World Wrestling Entertainment. From the greatness in New Orleans at the Hall of Fame, WrestleMania 30 (one of the best ever) and Raw the next night, WWE was riding a huge wave of momentum. Then the sad news hit on Tuesday night as Triple H tweeted about how The Ultimate Warrior passed away due to a heart attack. It didn't feel real. We saw Warrior all weekend. His speech at the Hall of Fame was a wonderful way for him to return to the WWE family. Fans cheered for him. They showed him the kind of love he deserved. At WrestleMania 30, the other Hall of Famers stood on the stage. Then he got the big introduced and was the last one to wave to the fans. Everybody in the building was standing. I was there. It was an honor to be a part of that. When Warrior showed up on Raw it wasn't something we expected. His speech was passionate and uplifting. Once again, the entire arena listened as he spoke about how much it meant to be standing there in front of his Warriors. While Warrior's career should and will be celebrated, just like anybody else in wrestling there are things that WWE really doesn't want us to know about him. These are not going to be things that tarnish his legacy or criticize him. They are things that had to do with his in-ring career, his disputes with management and things of that nature. We respect Ultimate Warrior as much as anybody, but with that said there are always things that happen in the course of somebody's life that WWE wants us to forget. Here's a look at them.
John Canton
John wrote at WhatCulture from December 2013 to December 2015. It was fun, but it's over for now. Follow him on Twitter @johnreport. You can also send an email to mrjohncanton@gmail.com with any questions or comments as well.
See more from John