10 Things WWE Wants You To Forget About Bray Wyatt
WWE wasted one of the most creative minds of his generation. There is no excuse.
Budget cuts.
WWE is swimming in pools of cash, but one reported reason for Bray Wyatt's release is...budget cuts. Now, the company and its decision-makers are fully entitled to handle business how they see fit (it is their business, after all), but don't give people lame-ass reasons like that when profits are through the roof.
Wyatt has consistently been one of the most creative souls pro wrestling has seen for many a year. Unfortunately, his WWE run was blighted by familiar stop/start booking decisions, unnecessary title runs and more - the poor guy was pretty much battling his own employer weekly, and that's no use.
There's so much that the promotion would want fans to forget about Bray's time there. Every legitimately great idea he came up with or developed was squashed without care; sometimes literally. There's no excuse for how poorly WWE handled Wyatt's provocative 'Fiend' character either.
That should've been a creation to rival Mick Foley's Mankind, or maybe even The Undertaker. Instead, it'll rank awkwardly alongside the likes of Papa Shango in a file marked, 'What Might've Been'. What a complete and utter waste of talent.
10. The First Sister Abigail "Reveal"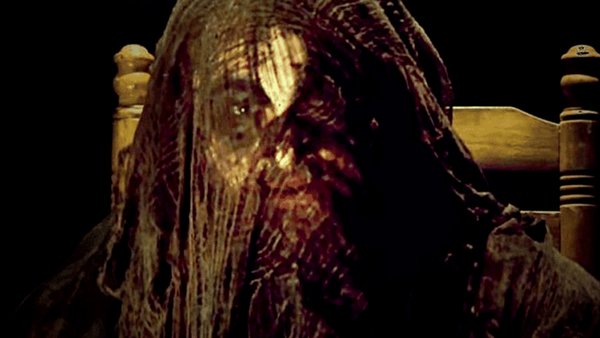 Talent that was misused and made to look like a fool.
On the 9 October 2017 Raw, WWE chucked a dirty veil over Bray's head, had him put on a shrill voice (Paul Bearer this was not) and claim he'd just turned into the mysterious Sister Abigail. Meanwhile, in-ring, Finn Bálor did his best not to p*ss himself laughing.
Fans were in the same boat as ol' Finn. This frankly terrible segment was a major misstep for Wyatt, and it totally shattered any illusions that WWE had grand plans for the Abigail enigma. What amounted to Bray appearing like a nightmarish version of "old granny" from Snow White was a sh*te olive branch to fans who cared.
The angle fell flat immediately. Fans live in attendance chuckled like they were watching comedy, Bálor came across as a moron for taking it seriously, and Wyatt's Abigail teases were power-washed into oblivion within seconds.
Yuck.