10 Things WWE Wants You To Forget About Goldberg
Goldberg was on a tear in WWE until SummerSlam 2003...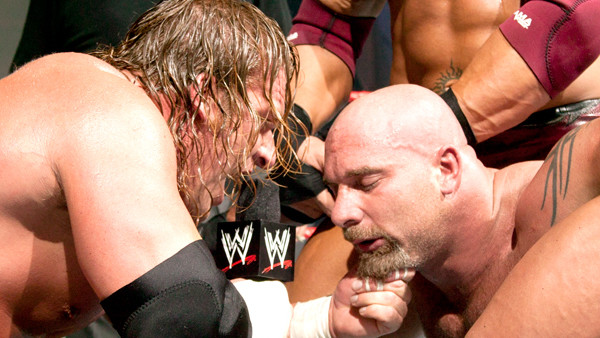 Live on Monday Night Raw this past week, Paul Heyman was written to sow the seeds for the unthinkable. From 2003-2004, Bill Goldberg had a miserable time working for WWE, leaving after his disastrous WrestleMania XX match against Brock Lesnar. Coincidentally, Lesnar was on his way out of the company too, although it seemed much more likely that he'd someday work for WWE again.
On Raw, Heyman outlined a challenge from Brock to Goldberg for WrestleMania 33. Come next week's show, the former WCW star will be scheduled to appear and answer the call. There's no chance he'll decline, the match has already been made behind the scenes. WWE will now surely get aboard the hype train when it comes to Goldberg. Such fanfare will come despite the fact that Bill didn't have the best of times in the promotion previously, nor has his tremendous WCW run been given the proper respect from his new employers.
Listed here are things WWE would like people to forget about Goldberg, taking into account that they now need his star power to help sell the biggest show of 2017.