10 Things WWE Wants You To Forget About Lita
9. Essa Rios Was Her First WWF Love Interest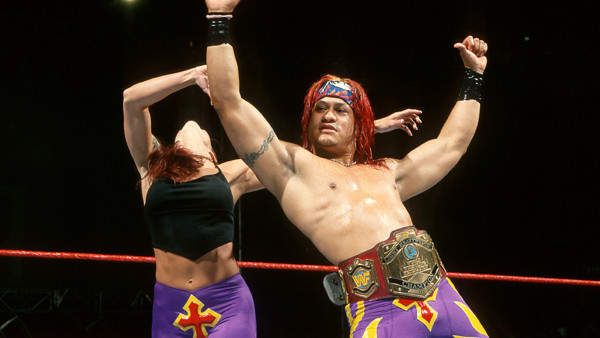 Another piece of history WWE have decided to gloss over involves a former Cruiserweight Champion who also happened to be Lita's first ever on-screen love interest in the promotion. That would be Essa Rios, a character lost to the sands of time and doomed to show up on those 'Wrestlers You've Forgotten' lists forever more.
Rios won the Cruiserweight gold during his very first appearance alongside Lita on the 13 February 2000 episode of Sunday Night Heat. The pair became staples of the 'C' show, but it wouldn't be too long before everyone realised that Lita was poised to outgrow Rios.
Generally, WWE like to recant Lita's career by starting with The Hardy Boyz. Whilst she did go on to become a popular member of Team Xtreme along with Matt and Jeff and definitely found greater fame as part of that trio, the Lita's Latin look made her perfect for Essa Rios for the first few months of her WWF career. Heck: that's why she got that name.