10 Things WWE Wants You To Forget About Rey Mysterio
Anything but Dominick...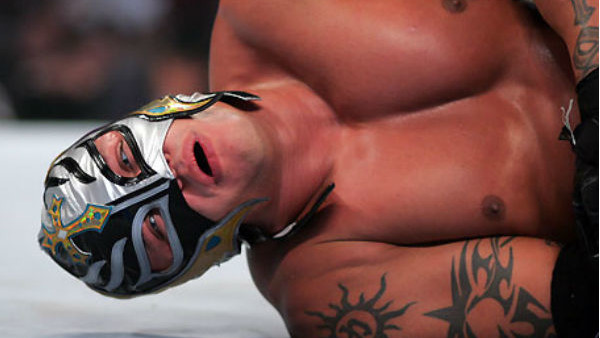 Rey Mysterio was this year's big Royal Rumble surprise.
Entering the match at number 27, he drew one of the biggest pops of the night, and looked nothing like the bloated, beaten-up luchador that left WWE in 2015. Rey was faster, leaner, and sprightlier than he had been in years. He set the bout alight with Hurricanranas and 619's, and even made it to the final five, popping the crowd several times before Finn Balor eventually threw him out.
Mysterio's performance left fans pining for one last run, though whether or not WWE will call upon the 43-year-old again remains to be seen. Regardless, it was a highlight moment from a night full of them, and felt like a 'make good' for the way the company handled his last Rumble appearance.
A pioneering Cruiserweight he may be, but as is the case with anyone with such tenure in the wrestling business, Rey's career is full of black marks. Granted, many weren't of his own doing, but while WWE went heavy on the "returning legend" narrative last Sunday night, Mysterio's history is rife with moments that the company would love to delete from your memory...
10. The Royal Rumble 2014 Debacle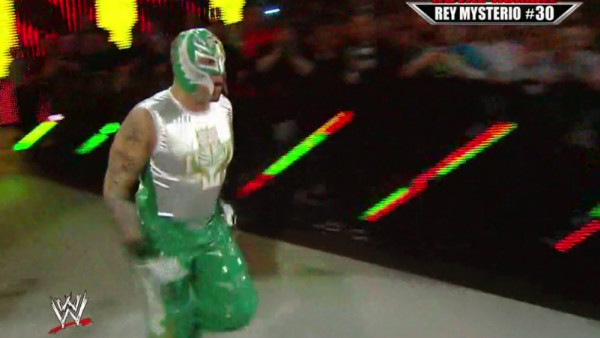 The 2014 Royal Rumble is generally remembered as a colossal failure, and this is why.
Daniel Bryan's "Yes!" Movement was peaking at the time. Fans were desperate to see WWE's biggest folk hero elevated, and though he lost to Bray Wyatt earlier in the night, the stars seemed perfectly aligned for a Rumble victory. Tensions rose when 29 passed without DB's appearance, but that was fine. Surely the company would have him enter as a dramatic number 30 anyway, right?!
Wrong.
The buzzer rang, but it was "BOOYAKA! BOOYAKA!" that came through the speakers, not "Flight Of The Valkyries," and the crowd were apoplectic. They showered poor old Rey with hatred and bile, purely because he wasn't Daniel Bryan. Batista, the eventual winner, was given similar treatment, and both should be fortunate for Roman Reigns' collapse the following year: if not, 2014 would rank as the Rumble's greatest modern disaster.
The worst thing is that none of this was Rey's fault. WWE hung him out to dry, as anyone would've failed in that spot, and the company should've known better than to hand it to a once beloved babyface hero.