10 Things WWE Wants You To Forget About Rey Mysterio
9. The 2007 PED Scandal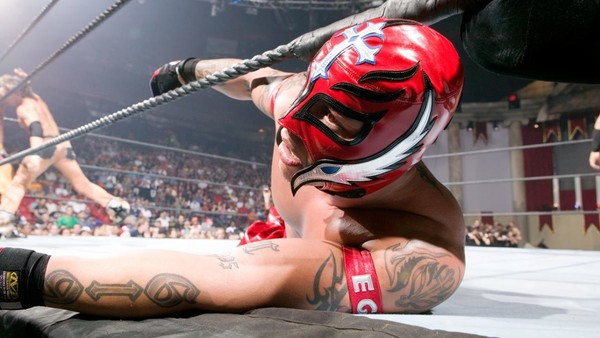 While nowhere near as catastrophic as the steroid trial that almost put Vince McMahon out of business in 1993, the Signature Pharmacy Scandal brought controversy to the wrestling world in 2007, as Sports Illustrated alleged that no fewer than 20 WWE Superstars had been supplied performance enhancing drugs from an Orlando pharmacy.
Among their number were Edge, Mr. Kennedy, and Chavo Guerrero, all of whom were suspended. Rey's name was on the list too, with SI claiming that one Dr. David Wilbirt had supplied him with prescriptions for two steroids (nandrolone and stanozolol) - though WWE ultimately opted against suspending Mysterio as he was reported to have obtained the PEDs prior to the company's talent wellness program launching.
The implications had little to no impact on Rey's career. He remained a spotlighted performer throughout 2007, and though he was out of the World Heavyweight Title hunt for long periods, he was still involved in featured feuds with the likes of Chavo Guerrero and JBL. Still, the fact that Mysterio's name was even dragged into the scandal is enough to sully certain aspects of his legacy.