10 Things WWE Wants You To Forget About Sin Cara
Hard as nails, mental as anything.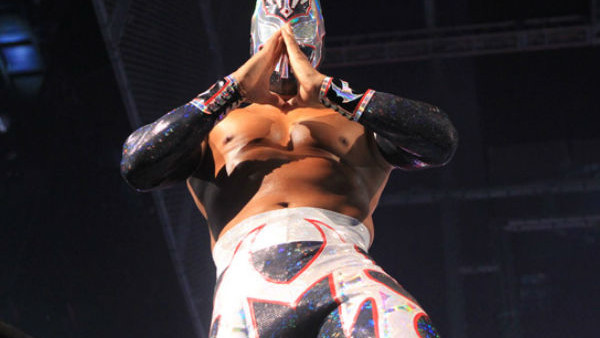 We should be grateful for Sin Cara while he's still around - and he probably won't be for very long, if current form is any indication.
He was once protected by his marketable mask, and the merchandise sales that came with it, but there's about three other masked men on the roster these days. He has lost his status as special attraction - and, if we are to believe the recent rumours, he's lost his marbles.
On WWE's recent European tour, Cara, known backstage agitator, thought it would be funny to make some (unspecified) odd noises. Locker room leader Jericho echoed the muted sentiments of his peers by telling him to "Shut...the hell...up!" He probably didn't wheel out his Attitude Era catchphrase, but this story has already been embellished. Cara's response? "F*ck off." How pleasant. A scuffle ensued, the details of which are sketchy, but noted psychologist Jericho at least had the nous to work over a suspect body part by biting Cara on the finger.
As Jim Cornette has it, in the post-kayfabe era, wrestling has been pasteurised and sanitised for your protection. Wrestlers in 2016 don't stab each other with scissors in hotel rooms or inject themselves with monkey hormones. They play video games backstage and take selfies.

Cara is the glorious, quick-tempered exception - and it's little wonder there's much about him WWE wants you to forget.
10. He Was Triple H's Guy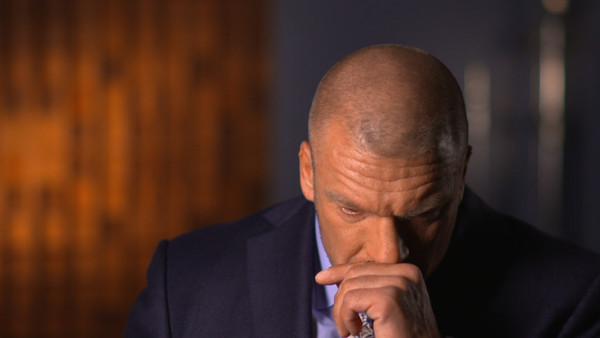 Triple H revels in his role as adulated NXT head honcho, and with good reason. From a star creation, episodic television and match quality perspective, the supposed developmental league p*sses on its main roster equivalent from a great height. Trips famously loves the spotlight - but at least he's only taking pictures with new NXT champions, and not booking himself into high profile series opposite them.
His role as developmental godfather, however, started as inauspiciously as his WWF career - only, instead of being thrown face-first into pig sh*t by Henry O. Godwinn, Triple H covered it with egg by allowing pet project Cara to sidestep the developmental system altogether.
Unlike Alberto Del Rio, who learned how to wrestle opponents on the unfamiliar left side in Florida Championship Wrestling, the original Sin Cara - Luis Urive, former Mexican sensation as Mistico - debuted directly on main roster programming.
It's often easy to view Triple H with cynicism - did he really torpedo the 2011 Summer of Punk because the Straight Edge Superstar poked fun at The Chaperone? - and if one does take this view, they might jump to the conclusion that Cara was trotted out before he was ready in order to cover Triple H's scouting nous in glory.