10 Things You Didn't Know About Stephanie McMahon
8. She Was A Model For WWE's Merchandise Catalog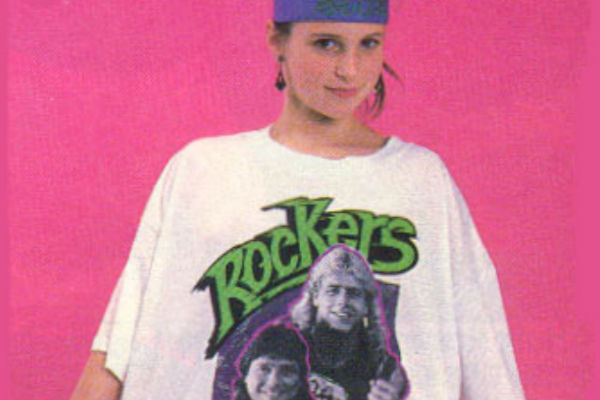 As a kid, there was nothing cooler than opening an issue of WWE Magazine and finding the brand new merchandise catalog. The awesome Hulk Rules shirt, the Macho Man foam finger, the Bret Hart shades and the Ultimate Warrior teddy bear...who wouldn't go wild and prematurely make a Christmas list some ten months ahead of time? And let's not even get started on the Miss Elizabeth poster. Am I right, guys?
Among all of the new trinkets, t-shirts and foam two-by-fours, though, was a young girl modeling Rockers shirts and such. At the time, no one knew who she was but a closer look today reveals that she was, in fact, Stephanie McMahon. WWE has always and will always be considered a family business.
As such, it was not uncommon to see Stephanie or brother Shane helping out with whatever needed to be accomplished. If that meant modeling WWE merchandise, that's what she did. It was the first bit of exposure Stephanie would receive in the world of sports-entertainment. As history and this article dictate, however, it was hardly the last.
Erik Beaston
Erik Beaston is a freelance pro wrestling writer who likes long walks in the park, dandelions and has not quite figured out that this introduction is not for Match.com. He resides in Parts Unknown, where he hosts weekly cookouts with Kane, The Ultimate Warrior, Papa Shango and The Boogeyman. Be jealous.
See more from Erik