10 Things You Didn't Know About AJ Lee
Her idol is not who you think it is.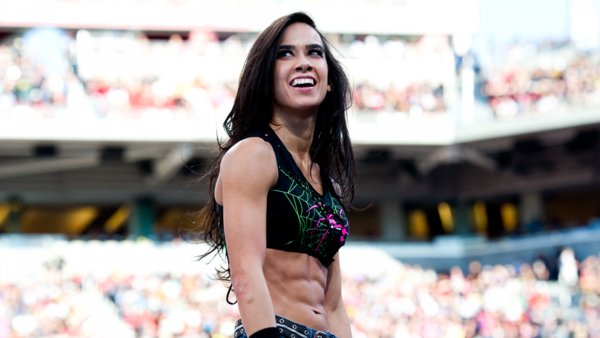 AJ Lee might have been retired from the ring for the best part of half a decade, but her legacy continues to have a huge impact on the industry she left behind.
The prototypical anti-Diva, despite an inauspicious start as a losing contestant on NXT's original game show format, would go on to become the longest reigning women's (then horrible branded 'Divas') champion in the company's history. That honour might have since been spitefully overwritten, but the fundamental changes AJ helped introduce to the division cannot be erased.
#GiveDivasAChance? That was an AJ Lee joint. A lifetime fighting all manner of personal obstacles meant the New Jersey native wasn't going to let WWE's outdated ideals keep her - and her colleagues - down any longer, and she used her voice to force a change. She retired shortly after, but five years on, her efforts have borne fruit; the NXT Championship is amongst the most prestigious in the business, women's Royal Rumbles, Elimination Chambers and Money in the Banks are now an expected occurrence, and just last year, WrestleMania was headlined by a Charlotte Flair, Ronda Rousey, and Becky Lynch.
AJ has influenced a generation, then. But who influenced her?
10. Her Childhood Idols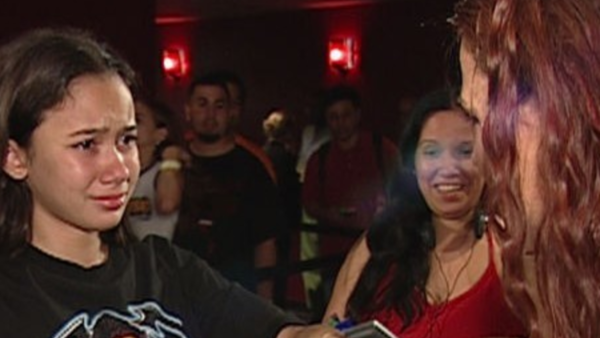 There's an absolutely heartwarming piece of WWE archive footage, filmed during an autograph signing at the company's doomed Times Square eaterie WWE New York, depicting a teenage AJ Lee breaking down in tears as she approaches one of her wrestling idols, Lita. The prototypical anti-Diva, good egg that she is, took the emotional youngster into her arms in a warm embrace.
Lee told NorthJersey.com that, during an era when WWE's women were often presented as titillation rather than talent, it was strong female figures who stood up for themselves such as Lita, Molly Holly and Trish Stratus who inspired her. Intriguingly, she also pointed to the archetypal damsel in distress, Miss Elizabeth, as one of her biggest idols. "I wanted to grow up to be just like her," she wrote on her Glory Wrestling profile. In a sense, she did, finding herself at the centre of a love triangle in 2012 between Daniel Bryan and CM Punk - effectively a modern day reimagination of the implosion of the Mega Powers.