10 Things You Didn't Know About Ivelisse
Find out why she was once known as "fire crotch..."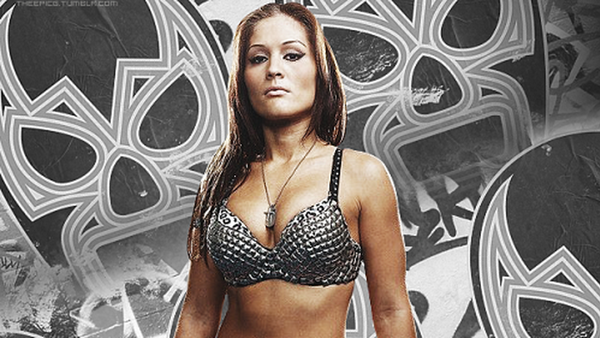 Though no one can compete with the financial muscle of the WWE, these days they're not necessarily the only show in town.

And one person who's proving that is Ivelisse, who left the company four years ago and has been doing more than alright for herself since.
Formerly Sofia Cortez in WWE's Developmental ranks, Ivelisse now finds herself carving out a niche in a certain Temple of Boyle Heights, where she's contracted to Lucha Underground. And she's also furthering her reputation with a number of independent promotions; currently she's the reigning Shine Champion, as well as the World Wrestling League's Goddess Champion in her native Puerto Rico.
But beyond these basics, there's still a great deal we don't really know about the real Ivelisse. Of course, if she carries on the way she's going, that's likely to change in the not-too-distant future.
But in the meantime, let's brush up on our Ivelisse knowledge and take a look at some of the lesser-known facts about Lucha Underground's Huntress.
10. Controversial WWE Release
If ya'll only knew MY story... You know who I'm talking about. I lost everything for speaking up.. I was the first. The warning to others.

— »»La Sicaria«« (@RealIvelisse) March 6, 2015
After featuring on Tough Enough season 5—the same season that was hosted by Stone Cold Steve Austin—Ivelisse was signed by the WWE in November 2011. She was released just nine months later, though, in August 2012—and in somewhat controversial circumstances.

She'd been one of the more highly-rated women in Developmental, and many reports suggested that her release had come "as a surprise to many, including some within WWE." News then broke that she'd been allowed leave on account of having an attitude problem, amidst claims from Ivelisse that she "got screwed."
A messy situation soon took a turn for the worse when details were revealed of the Bill DeMott saga. Ivelisse sent out a cryptic Tweet claiming that she was one of the first who spoke up about it all, while she's since been vocal about the "numerous big problems" DeMott presented.
Whatever you believe, the circumstances surrounding her WWE departure weren't the most straightfroward.
Now, there's no way of knowing if it was an alleged bad attitude or her allegations against DeMott that were the true reason for her departure, but it certainly seems that her release wasn't based on a lack of in-ring talent.