10 Things You Didn't Know About Paul Ellering
10. He Set A Deadlift World Record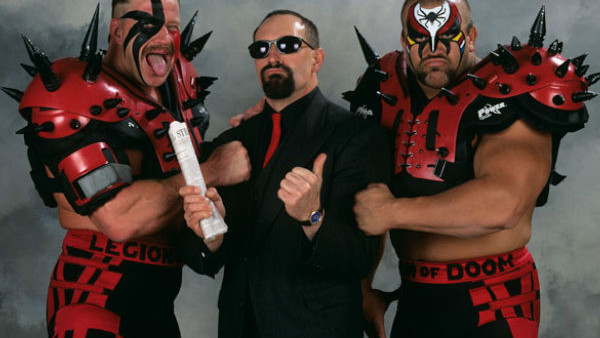 Paul Ellering is best-known for taking on a less-physical role as a manager, but he's also a multi-sport athlete in his own right. He made his pro wrestling debut in his mid-20s, but prior to entering the industry, he was a competitive weightlifter. In fact, Ellering was so skilled that he set a world record, deadlifting 745 pounds in the 220 pound weight class.
Ellering's weightlifting background was often brought up in the early years of his pro wrestling career. In the 1970s, he engaged in a long-term feud with fellow Minnesotan Jesse Ventura, defending the integrity of his home state from from the faux-Californian Ventura. The two tried to show each other up in weightlifting challenges.
Years later, Ellering's younger daughter, Rachael, would follow in her father's footsteps. In 2014, Rachael won the bronze metal in the World Power Lifting Championship, crediting her dad with helping her train for the event. At the contest, Rachael expressed an interest in continuing to practice powerlifting no matter where her career takes her.
Scott Fried
Scott Fried is a Slammy Award-winning* writer living and working in New York City. He has been following/writing about professional wrestling for many years and is a graduate of Lance Storm's Storm Wrestling Academy. Follow him on Twitter at https://twitter.com/scottfried. *Best Crowd of the Year, 2013
See more from Scott