10 Things You Didn't Know About The Four Horsemen
Everything you ever needed to know about the greatest wrestling faction of all time.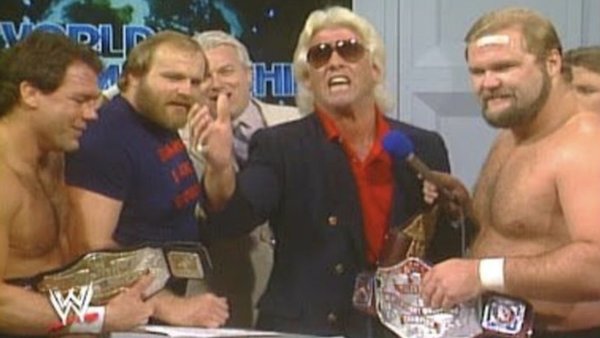 Another year, another rumour of a revamped Four Horsemen. If you think 'CM Punk is returning' is a piece of wrestling gossip that won't go away, try being a long-time wrestling fan faced with another attempt to make a modern Horsemen, as rumours of the group's return do the rounds on the grapevine.
2021 is different though. Arn Anderson has dropped some serious hints in recent times, and The Enforcer is not the type of guy to blow smoke out of his proverbial. Can we expect to see a modern interpretation of wrestling's greatest faction of AEW Dynamite sooner rather than later?
Time will tell on that front, but there is never a bad time to get to know The Four Horsemen. The stable is a wrestling Mount Rushmore all in itself, a legendary faction that is never far from any discussion about 'wrestling's best'. The gritty realism of elite athletes banded together and living lives that fans dreamt of was the NWA's main point of difference against the glitz and glamour of Vince McMahon's WWE. In the history of professional wrestling, The Four Horsemen are a chapter by themselves.
What does that have to do with the Minnesota Wrecking Crew? Maybe nothing, maybe everything...
10. Before The Horsemen, There Was The Anderson Family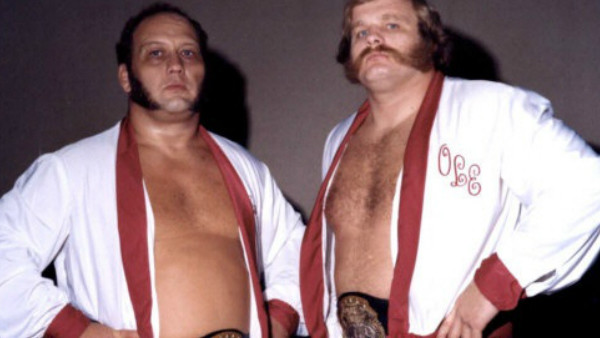 The origins of The Four Horsemen can be traced back to another wrestling team with a tremendous name; The Minnesota Wrecking Crew. It all started, coincidentally enough, in Minnesota in the late '60s with a tag team made up of 'brothers' Lars and Gene Anderson. The years passed and Lars and Gene were replaced by another pair of Anderson 'brothers' that might be more familiar to modern wrestling fans; Ole and Arn.
Arn had been a cousin from time to time (wrestling lineage can be quite malleable), but the duo soon became a trio when they aligned with a third Anderson cousin, albeit one with a different surname. I'm talking, of course, about 'The Nature Boy' himself, Ric Flair. The trio initially came together over a shared hatred of Dusty Rhodes, a common theme throughout the history of The Four Horsemen.
Ric Flair obviously isn't related to the Andersons, none of whom are actually related to each other. Pro wrestling families, everybody! The Anderson wrestling legacy is continued to this very day by current tag team icon Karl Anderson. Basically, if you're double tough and can hit a sweet spinebuster, chances are that you are a wrestling Anderson.