10 Things You Didn't Know About WWE Elimination Chamber
9. The Match Was Originally Falls Count Anywhere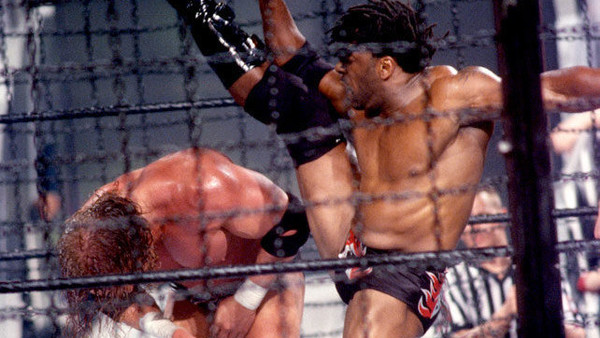 Anywhere within the structure, obviously.
It's not something that was loudly trumpeted, but originally eliminations could take place both within the ring inside the Chamber and on the extended, elevated steel apron that the old Chamber provided.
In 2012, the rules were quietly changed to make it so that only pinfalls or submissions inside the ropes would count. This has the effect of making the match slightly less lawless, detracting a little from the whole post-apocalyptic vibe of the gimmick… but only a little.
Truthfully, that whole aspect of the Chamber's rules wasn't really played up in the action laid out in the ring, either. Only twice did eliminations ever take place on the apron - Undertaker pinned Finlay outside the ropes at No Way Out in 2008, and CM Punk was eliminated by John Cena in 2011's Elimination Chamber on the steel).
It's quite likely that the rules were changed because someone pointed out the obvious - that if the ring itself is no longer the boundary for the match, then things like rope breaks make no sense at all. Why would the referee break a hold because someone reached the ropes, if a submission can take place outside of the ropes? And rope breaks, of course, have been a factor in every Elimination Chamber match since the beginning.