10 Things You Didn't Know About WWE In 2019
WWE's monopoly comes to an end as a "p*ssant company" causes a splash.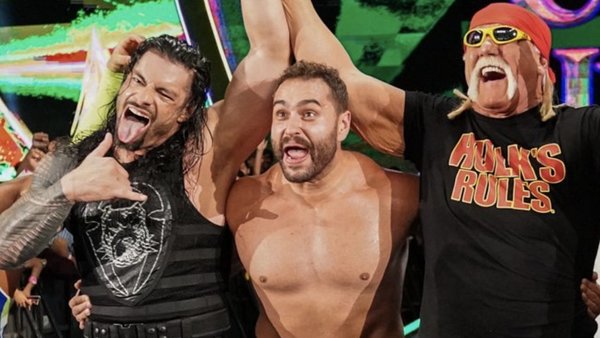 Though 2019 felt like one of the more significant endings in the wider world, within the confines of pro wrestling it was all about new beginnings.
On the post-WrestleMania Raw, a weathered sock puppet emerged out of a box and drew derisory laughs from the crowd. Unbeknownst to them, it was foreshadowing a new Bray Wyatt character that - briefly - looked to be WWE's first big hit in years. On that same night, Seth Rollins and Kofi Kingston teamed up as the new Universal and WWE Champions, with the 'Show Of Shows' hosting their separate slayings of Brock Lesnar and systemic and historic pro wrestling prejudice respectively. A main event pitting both against Sheamus and Cesaro looked on paper like the company ploughing forward with some dramatic new pairings at the top of the card too.
But not all new things are unfamiliar.
Before 2019 was up, WWE had badly botched Wyatt's second chance. Brock Lesnar and systemic and historic pro wrestling prejudice worked together to flatten Kingston with dispiriting ease, and the aforementioned doubles match ended with a finish so unsatisfying that fans chanted "AEW" in response.
Indeed, All Elite Wrestling was the biggest new beginning of them all. As the world waved goodbye to the 2010s, so too did WWE to a two decade monopoly. A fully formed opposition had at long last arrived, and the year suddenly became habitually monumental...
10. Seth Rollins Was The Year's Biggest Winner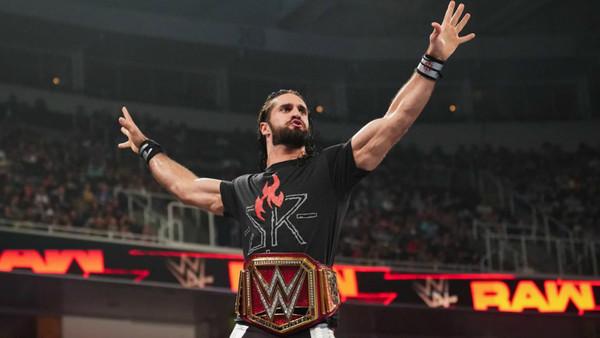 Statistically, anyway.
It's not a headline many would write about Seth Rollins' 2019, and that's despite the fact that he was able to win the Royal Rumble, defeat Brock Lesnar at two of the biggest pay-per-views of the year and settle into blissful romantic life with Becky Lynch.
Such was the hand dealt to 'The Beastslayer'. Or specifically, how he used that hand to say some really stupid f*cking sh*t on Twitter. Alienating himself to so many while still trying to hold down a spot as the top babyface, the remainder of Rollins' free-falling momentum was crushed to dust during his disastrous series with The Fiend.
A post-Survivor Series heel turn was a necessity more than an option, though Rollins had by then done the hard yards that'd make him the company's most successful star that year. With 115 wins amassed over two runs as Universal Champion and some strong booking to close the calendar year, all looked rosy...when he wasn't looking at the replies.