10 Things You Learn From Watching 1992 On The WWE Network
9. The Undertaker's Second WrestleMania Win Was Another Nondescript Affair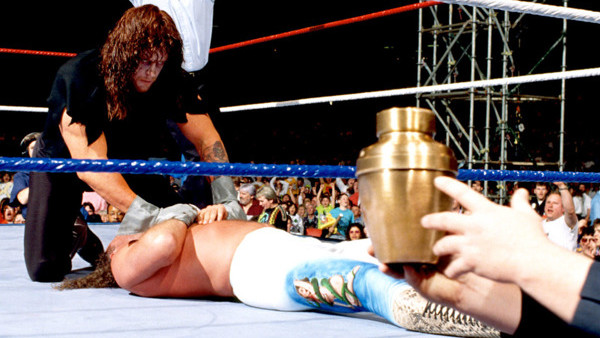 The Undertaker's winning streak at WrestleMania will never be forgotten, and there are still those who remain angry that Brock Lesnar ended it in 2014. Simply known as 'The Streak', that run of victories was peppered with some memorable matches against the likes of Kane, Shawn Michaels, Triple H and Diesel.
Digging a little deeper into the early years though, it's abundantly clear that 'Taker's wins didn't come in amazing matches. At 'Mania VII in 1991, the character offed Jimmy Snuka in a short, unspectacular bout. The next year, he was up against Jake 'The Snake' Roberts, but the match turned out to be another unfulfilling one.
Only handed a shade over six minutes, it appeared difficult for Roberts and his supernatural foe to produce anything special. Falling right before a powerful WWF Intercontinental Title showdown between Roddy Piper and Bret Hart didn't help either.
Naturally, The Undertaker emerged on top, but for the second year running he had been involved in something mediocre at 'Mania. Nowadays, this is something WWE would rather fans forgot.