10 Things You Somehow Missed In AEW
MJF and Kenny Omega reveal themselves to be the kings of the pro wrestling easter egg...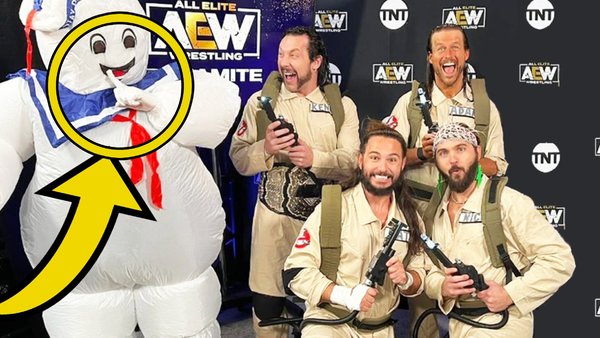 AEW has transformed the way in which wrestling storytelling is penned. The product is actually booked months in advance, for starters.
The level of exposition is minimal. Very little is recapped because Tony Khan doesn't deem his audience as thick as absolute pig sh*t.
Obviously, key beats are explicitly touched on in promos and underscored by the commentary team. It's hardly surrealistic cinema, but it might as well be in the minds of certain contrarian bad faith actors who claim that the promotion is simply too difficult for the "casual fan" to grasp. Despite Excalibur outright explaining the meaning behind CM Punk's Revolution entrance for the benefit of those unfamiliar with Ring of Honor, the use of AFI's Miseria Cantare: The Beginning catalysed an incredibly tedious sh*t-storm.
It was one of many; apparently, in order for AEW (a company that has in fact grown its audience through several criteria) to grow, the promotion must cater to morons. WWE deems its audience morons, and has haemorrhaged its audience enough for - yes! - AEW to exist as an alternative in the first place.
Again: it's hardly inscrutable, and looking at the wider marketplace, particularly Disney+ and its mission to extract ever last content droplet from the Star Wars universe, gunning after the hardcore fan is an astute strategy in this splintered, endless pop culture landscape.
There are however very clever, secret easter eggs with which AEW rewards those who pay strictest attention...
10. The Real Meaning Behind The Elite's Space Jam Entrance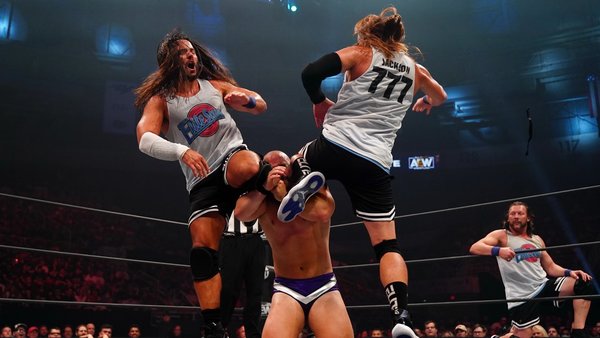 The teases heralding CM Punk's AEW arrival evolved into something altogether less subtle as the viral marketing campaign thrillingly revealed itself - Kenny Omega wearing a Cookie Monster t-shirt was hardly foreshadowing - but it was all still immensely fun. Darby Allin's outright challenge, MJF paraphrasing the Pipebomb, Punk himself putting 'Sirius' by the Alan Parsons Project on an Instagram story: AEW knew this was huge and amazing, and had the nous to create a genuine, unique event out of it.
The news broke on Fightful Select on July 21, 2021; on July 28, 2021, AEW presented Fight For The Fallen, on which the First Dance was announced midway through. This was such a phenomenal display of show-don't tell; without ruining all of the fun, AEW both preserved the mystery and effectively told the audience that the ink on his contract was drier than the Capitol Wrestling Center NXT era.
At the very start of Fight For The Fallen, the Elite entered the ring to the Space Jam theme decked out in Tune Squad-inspired gear.
Thought to be a d*ckhead heel move suggesting they weren't taking the Dark Order seriously, it was in fact the first cheeky link between Punk's debut and the inspired Michael Jordan-linked marketing.