10 Times AEW Made The Critics Look Like IDIOTS
All Elite Wrestling is the most scrutinised promotion ever - and it passes every test...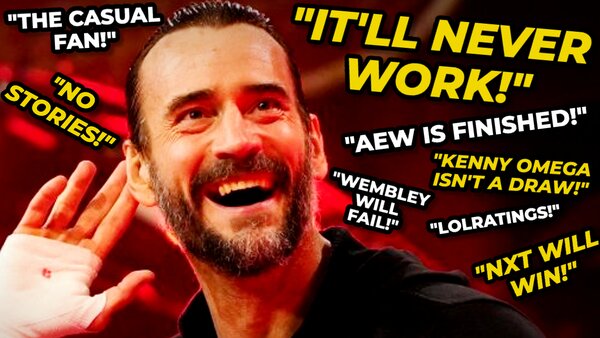 AEW is the unironic Let It Play Out promotion.
Jay White's full debut doesn't feel like one of the biggest modern New Japan Pro Wrestling stars has entered the company as a game-changer. He targeted Ricky Starks via Juice Robinson, with whom he has now formed Bullet Club Gold. The lack of self-awareness there is alarming.
Jay hasn't even explained why he has targeted Starks, which might have put Starks and the programme over. Couldn't he have said that beating a guy on the level of Starks is a means of proving that he's legit?
The inclusion of Shawn Spears was odd too. Spears rating White's moves out of '10' was too cute. Already, White feels like a midcard concern tarnished by the ancient, irrelevant Bullet Club brand.
White however will become a major player in AEW. Existing precedent for such a make-good is overwhelming.
The promotion is the most scrutinised of all time. The minutiae of everything it does is analysed to death (apart from Rampage, about which nobody cares).
Its very existence upsets too many people. Some will bury it forever, in bad faith, irrespective of what Tony Khan actually does - but the following moments act as irrefutable evidence that the man knows what he's doing (eventually...)
10. "What On Earth Is Jeff Jarrett Doing Here?"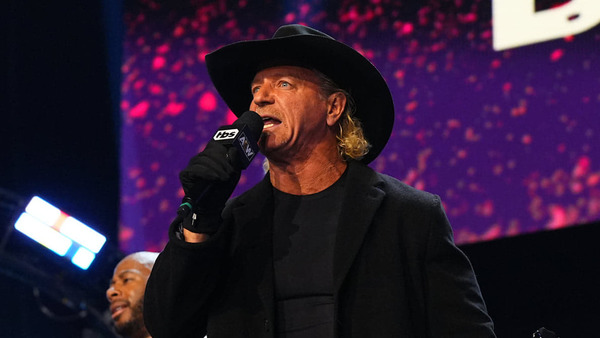 Being the absolute best, that's what.
Even as somebody who isn't an ironic Jeff Jarrett apologist, his AEW run has been remarkable - and several critics thought Tony Khan was a rube whom Jarrett would inevitably exploit.
AEW is a brand that its fans treat with an almost profound reverence, whether that is earned or not, and as such, Tony Khan has tried his hand at the anti-AEW heel more than once. MJF's pipebomb might have worked, had Brawl Out not happened, but elsewhere, the role just doesn't work as much as it should in theory. Chris Jericho has hit various peaks in spite of the Appreciation Society (though Daniel Garcia is a delight) and the Outcasts, Christ. Their "AEW bad" schtick is almost as desperate as Disco Inferno's.

Jeff Jarrett's attempt to ruin the "sanctity" of AEW is exponentially more effective. Tony Khan has pitched his role to utter perfection, toying with the idea that Jarrett is an insidious, inveterate carny who will worm his way into holding a title at some point or another. The formula somehow hasn't faded, and Jarrett is set to receive yet another shot at an AEW championship at Double Or Nothing - which he'll lose, which will be satisfying.
This two-chord cycle, of anxiety and catharsis, has elevated the AEW midcard for months at this point - and Jarrett's over-celebrations and conniption fits are hugely entertaining. He takes the cheap heat shortcut every time, but everybody goes along for the ride.
Jeff Jarrett: Meta Carny has redeemed his entire legacy. That's how great he has been.