10 Times Brock Lesnar Was Just Awesome
After nearly two decades of domination, The Beast has had some memorable moments.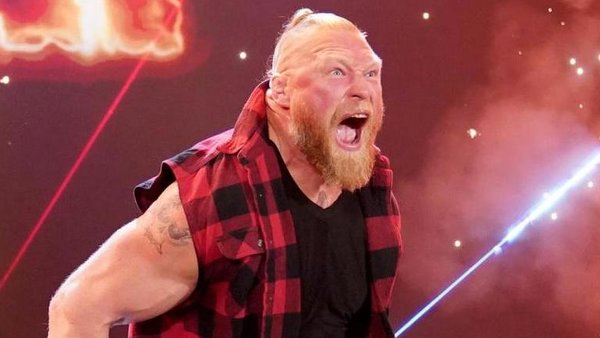 Big bad Brock is back!
Love him or hate him, there is no denying the excitement that a Brock Lesnar appearance brings. Whilst some fans still haven't forgiven him for holding the title hostage, there are many who see Brock for what he is. And that is one of the best wrestlers on the planet and one of the last remaining megastars in the WWE.
The man has possibly the most awe-inspiring presence in the industry and no one comes across as more of a big deal than The Beast Incarnate. The WWE get a lot wrong, but their presentation of Lesnar has always been spot on. There is a reason why Brock Lesnar has been used as the end game to getting the next big stars over at WrestleMania and it's because beating Lesnar is a big deal. A big, big deal.
His recent return, rocking the Viking farmer look, has got pulses racing and as we rapidly approach nearly two full decades of The Beast, we are going to look back at 10 times Brock Lesnar was just the best. Some of these entries will be obvious, some not so much.
Either way, there is no denying that Brock Lesnar has been undeniable since he first broke onto the scene...
10. The Next Big Thing Arrives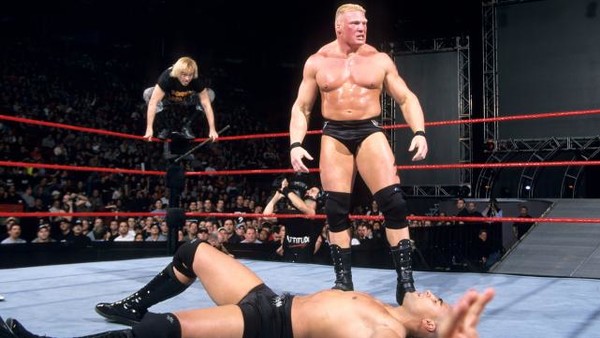 March 18th 2002. The day after WrestleMania X8 and the WWE was getting ready for the first ever Brand Split.
Unlike the modern era where someone just reads out a gentle reshuffle of the roster, this was woven wonderfully into the ongoing feud between Vince McMahon and Ric Flair. Triple H had recently become WWE Undisputed Champion and Hulk-a-Mania was back.
Enter Brock Lesnar.
An unknown entity back in the days before the IWC had their fingers on multiple pulses, Lesnar gate-crashed a WWE Hardcore Championship match between Maven, Al Snow and Spike Dudley and boy did he make an impact.
Accompanied by the returning Paul Heyman who was directing traffic at ringside, the behemoth entered the ring and immediately towered over everyone. Al Snow was sent through a trash can courtesy of a vicious spinebuster and Maven was the first ever recipient of the F5.
Then poor Spike Dudley tried to get involved, receiving a brutal lariat before Brock showed jaw-dropping strength to hoist him from the mat into a powerbomb position and then proceeded to nail him with a ring shaking triple powerbomb. JR sells Brock's impact expertly and within the space of ninety seconds, Brock Lesnar had put his name firmly on the map.