10 Times Fighters Used Their Signature Move In A Movie
These fighters showcased their skills on the big screen.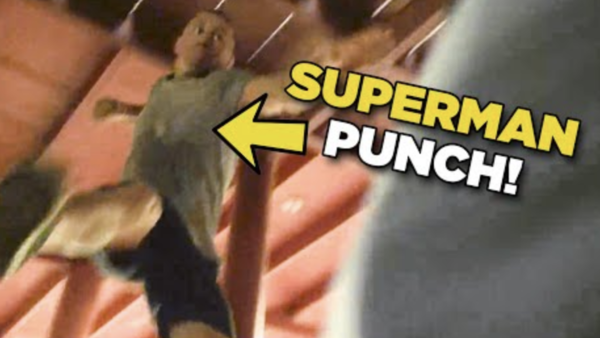 Though the profile of mixed martial arts has risen consistently in the last few years, we are only two decades removed from the time in which the UFC was in danger of being shut down before it burst into the mainstream.
One of the first times the sport was exposed to wider audiences outside of pay-per-view fight fans came in the 1997 Friends episode The One With The Ultimate Fighting Champion.
However, the show didn't exactly do a lot to challenge the stereotype of all fighters as unintelligent meatheads, with Tank Abbott mercilessly beating Monica's boyfriend, and standing on his neck until he was rendered unconscious.
These days though, the sport is viewed in an entirely different light, with MMA connected to its background in traditional martial arts, and fighters recognised as athletes rather than mere thugs.
This transition has allowed fighters to feature more prominently in the mainstream media, with a select few successfully transitioning into a career on the big screen.
Though some fighters actually have relatively decent acting chops, it's not surprising that when a fighter is on set, more often than not, they're involved in some type of choreographed fighting.
What better way to get a trained combatant over on film then by having them display the moves that made them famous in the cage on the big screen?
10. Chael Sonnen - Grudge Match
In his MMA career, Chael Sonnen was mainly known inside the cage for his unmatched power-double leg takedown and his propensity for getting caught in submissions in fights where he seemed to be up on the judges' scorecards.
However, despite being consistently ranked as one of the best fighters in the world at 185lbs, it was on the mic rather than in the cage where Sonnen established himself as perhaps the greatest personality in the history of the sport.
In that sense, Sonnen's signature move is his trash-talking, The American Gangster used his supreme wit and pro-wrestling inspired promos to sell many a fan on his abilities in the cage.
Chael's gift of gab saw him feature in the 2013 movie Grudge Match, portraying himself. In it, Chael cuts a promo on Sylvester Stallone and Robert De Niro, before being unceremoniously KO'd by Stallone with one punch.
This wasn't the only time an on-screen appearance mirrored Sonnen's fighting career though. In 2012 Chael P appeared in the Kevin James comedy, Here Comes The Boom. In the film, James' character submits Sonnen, only for Chael to claim that the had not in fact tapped, in a manner similar to his real-life fight with Paulo Filho in the WEC.