10 Times The Opening Match Stole A WWE Show
When "Best Foot Forward" goes a little too far.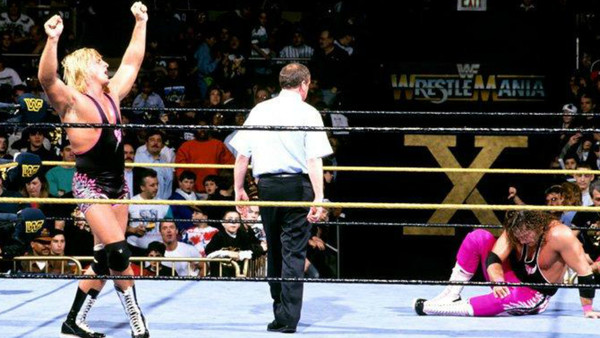 Booking a wrestling show is a tricky business. Your task is to keep the fans fully invested for the whole thing, but there has to be an ebb and flow, a mixture of styles and lengths of bouts, getting the audience hooked early on but building to a crescendo, the money match, the main event.
Sometimes, though, WWE will go in a different direction. Screw working their way up to something big - like an impatient kid, they've got some cool toys they want to play with, and they're going to do so right here and now.
Depending on the rest of the card, this can lead to anything from a sense of anticlimax all the way up to a completely disjointed evening, but there have been many occasions in which the opening clash completely steals the show from everyone else involved.
Wrestling is a strange business wherein you need to work as a team player, but also for yourself - ultimately you need to make yourself look good. And these superstars took the curtain jerking spot, went out to prove a point, and told the rest of the locker room: follow that.
10. WrestleMania XXX - Daniel Bryan Vs. Triple H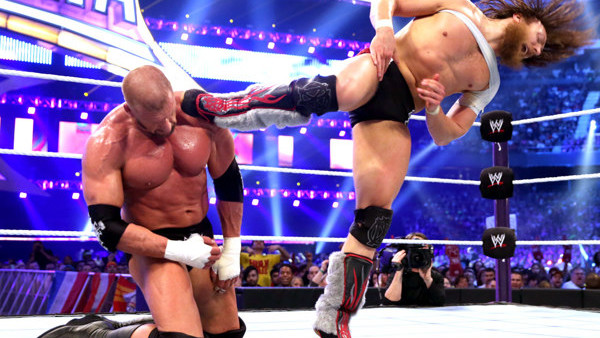 The emotional high point of WrestleMania XXX comes when Daniel Bryan holds the belts aloft in the aftermath of the triple threat main event, but while that match is more than solid, it doesn't hold a candle to the opener, also starring Bryan.
His clash with Triple H simply has it all. The stakes are only slightly less great - the winner of this match will headline the show - and the two have the chemistry and complementing styles to create one of the best opening bouts in 'Mania history.
HHH sticks to his methodical approach, but it proves no match for Bryan's quickness, technical prowess, and sheer will to win. The Game is unusually generous here, making his underdog opponent look fantastic and getting him more over with his every dastardly trick, including a post-match beatdown.
The rest of the card is actually totally solid, but there are only a few matches in 'Mania history that can compete with this one. The veteran HHH has worked with just about everyone, but he has gelled with few better than Daniel Bryan, the perfect opponent for WWE's final boss.