10 Times Triple H Won WWE Matches He Should Have Lost
9. Vs Rob Van Dam (Unforgiven 2002)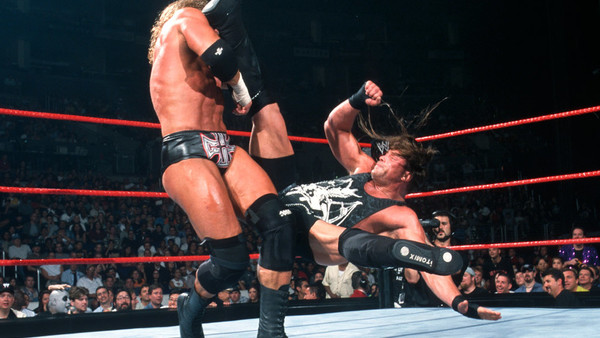 There's a misconception about Triple H's mid-200s reign of terror that he should have put absolutely everybody he faced over.
This isn't the case - champions don't stay hot by losing all the time - but 'The Game' was so infuriatingly strategic in the hows, whens and to-whos that the prevailing feeling that he never lost simply wouldn't subside.
Such was the case when he wrestled Rob Van Dam at Unforgiven 2002.
As per numerous reports at the time, the summer's prepping of 'Mr Monday Night' had very much been just that. Van Dam was being readied for a top spot by consolidating all the midcard titles into a single secondary strap that could eventually serve as Raw's top prize. All until the plans change, pal and Triple H was simply awarded a brand new World Heavyweight Championship instead.
With that established, the rationale became about doing the same for the inaugural champion. RVD was flattened, Hunter kept his spot, and Raw trudged further into - rather than away from - some overfamiliar sludge.