10 Times Wrestlers Unified Titles
Did you know that Chris Jericho once beat The Rock and Steve Austin in one night?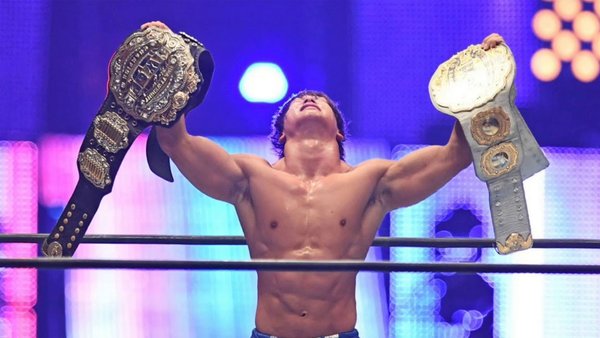 In the good old days of professional wrestling, every territory proudly displayed their own selection of championships. Stars would hit the road, looking to score gold in every place that would take them. With the expansion of WWE into a national (and then international) conglomerate, the territory system in the United States quickly started to shrink.
While territories fell to the pain of going under under, their titles remained, going up for grabs in still-breathing promotions.
With so many accolades on hand, promoters quickly cashed in on the drawing power of the double (and sometimes triple) title bout. With higher stakes and an easy path to making the winner a bigger star, title unifications quickly went from unthinkable to headlining shows.
Despite the countless number of times promotions such as WWE have hosted these history-making bouts, the term 'Undisputed' rarely lasts long. A couple of years go by and suddenly the need for an extra title on hand de-unifies what has come before. Almost comical at this point, said de-unification will nearly always lead to another unification further down the line which, in turn, will be promoted as even more history-making than the previous one.
For the wrestlers, the sight of raising multiple belts high to the sky is a dream most won't reach. Here are 10 of the best who did it.
10. Edge (WCW U.S. And WWE Intercontinental)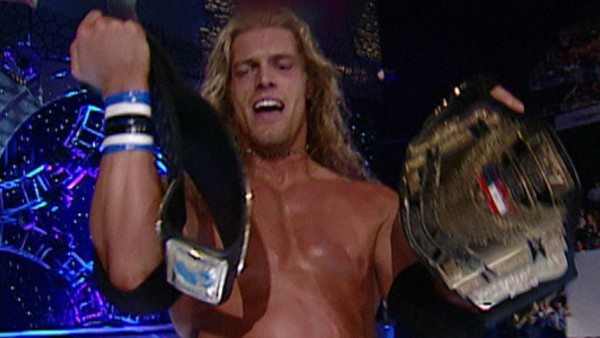 It's Survivor Series 2001 and WWE's on the tail end of being invaded by the WCW undercard. There's too many title belts to keep track of and the Connecticut conglomerate's about to go crazy with unifying them. Edge and Test, two homegrown WWE acts (unless of course you count Edge's brief time as a jobber in WCW), threw down early on in the show for both company's secondary titles.
Given Test's general lack of a push (he didn't even get to feud with Triple H when he stole Stephanie McMahon from him in '99), it was a foregone conclusion that the future Rated R Superstar would pick up the win here. Edge was on the rise; WWE was determined to make him the Shawn Michaels and the equally talented Christian the Jannetty.
While it added a little prestige to Edge's Intercontinental title run moving forward, a bizarre decision to have William Regal soundly beat Edge throughout early '02 sullied the good work here. Another victim of WWE's early 2000s game of championship hot potato, this could've been a key step in pushing Edge to the main event much earlier than his eventual 2006 ascension.