10 Times Wrestling Companies Had To Apologise To Fans
Because even the biggest of wrestling promotions have been forced to apologise for f**k ups!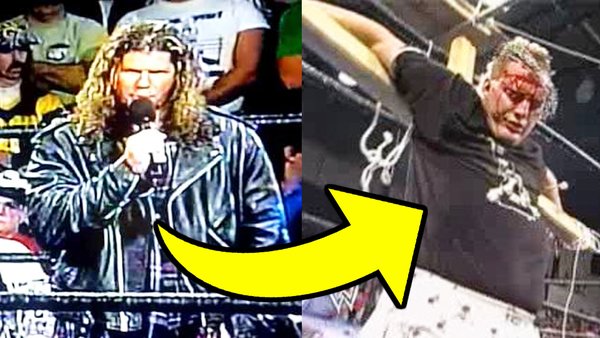 With AEW Revolution still fresh in the mind, certain wrestling fans were pondeing whether Tony Khan would offer up any form of apology for how Revolution maybe didn't quite deliver what some were expecting.
Instead, the lack of the major explosion that some had expected to see take Revolution off the air was attributed to a) Kenny Omega is a horrendous bomb maker, b) the explosives had likely come from IMPACT Wrestling, and c) did audiences seriously expect to see bodies blown to bits at the conclusion of this contest.
AEW has nicely steered their ship back on course, and in the pantheon of awful or embarrassing wrestling moments, there really wasn't anything that needed to be apologised for when in comparison to some other misdemeanours.
Whether it was down to the company itself, something done by the talent or even things beyond a promotion's control, many a wrestling organisation or figurehead has had to publicly apologise for things over the decades.
In terms of those apologies, then, here are ten such times when a wrestling company or promotor has had to hold its hands up and seek forgiveness from its fan base.
10. ECW Has To Cover For Sabu's No-Show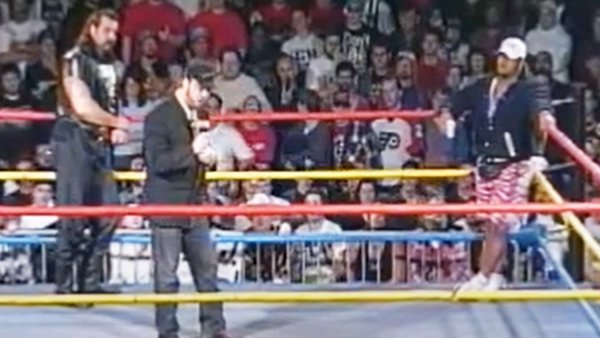 Back during the heyday of ECW, Paul Heyman was never afraid to shoot from the hip, cowboy.
At the time of April 1995's Three Way Dance event, Heyman was the ECW booker and was mere weeks away from buying out Tod Gordon to become the owner of the Land of Extreme. And in his position of power, Paul E. didn't take too kindly to being shunted by Sabu.
The very name of this show was built around its main event, where ECW Tag Team Champions Dean Malenko and Chris Benoit were to defend the gold against the tandems of Public Enemy and Taz and Sabu. Causing all kinds of headaches for Heyman and ECW, Sabu no-showed Three Way Dance in order to take a bigger payday working for New Japan Pro Wrestling.
When it comes to promised ECW paydays, one could maybe understand why Sabu would opt to take the far more secure money of NJPW. The main problem here, though, is that the Arabian Machine of Destruction informed Heyman only days prior that he would definitely be at Three Way Dance.

After Sabu no-showed, Heyman went to the ring before the event started, broke down the reality of the situation, apologised to the 1,150 fans in the ECW Arena, publicly fired Sabu and promised a surprise replacement that would turn out to be Rick Steiner.