10 Times WWE Absolutely Nailed A Wrestler's Presentation
Best wrestler presentations! - Karrion Kross, The Fiend, Sasha Banks and many more!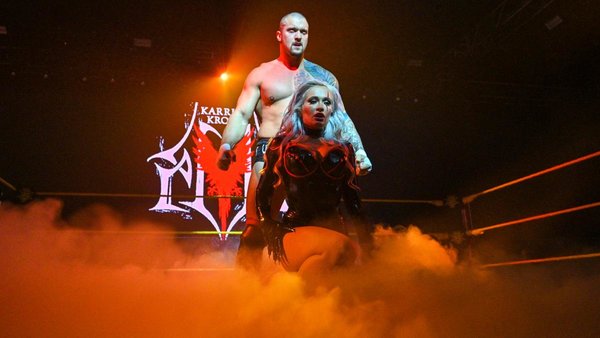 Many things can make or break a wrestler in WWE.
If a superstar has good, effective booking but looks mundane and bland in this aesthetics-first company, then it's doubtful they will reach the heights of success. Therefore, the way that a wrestler is presented has a massive impact on their career, as an epic visual flair can turn even a lacklustre performer into a mega-star.

Wrestling may be scrutinised for attempting to bring believability to a pre-determined fight, but that is exactly what allows it to be so creative with its performers. Whether it's expert use of lighting, perfectly timed music, or general use of special effects, these wrestlers have been given the opportunity to become engaging and exciting before they have even stepped into the ring. That is not an easy task to achieve, but it's one that WWE has excelled in many times.
While not all of them have achieved the success that audiences would have hoped, it's at least clear that WWE put a lot of effort into their presentations, and despite any disappointment surrounding their booking or characters, fans will always remember them for that...
10. Io Shirai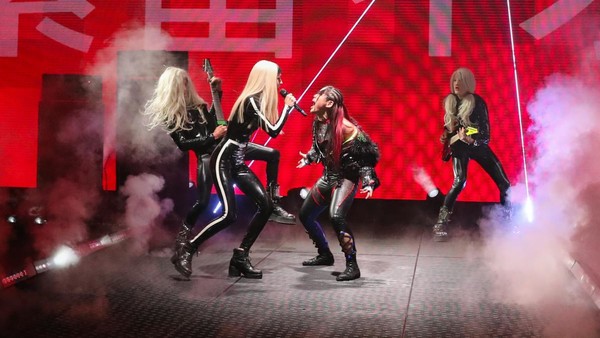 Io Shirai's time with WWE was rather mundane at first. She had a moderately cool attire, with a traditional mask accessory that reflected the Japanese scene where she rose to prominence, but her presentation in the Sky Pirates and her singles run were rather uninventive. Thankfully, that all changed after Shirai introduced a new attitude, and look.
On the June 26th episode of NXT in 2019, Io turned heel and attacked her former friend Candice LeRae, and WWE did a fantastic job of taking Shirai in this new direction. Her completely black leather outfit and new entrance theme were utterly chaotic and captured an anarchic vibe which made Shirai look thoroughly intimidating. This all worked incredibly well with the unique mannerisms she brought to her entrance, as she stormed to the ring in a manic fashion, looking like a woman on the warpath.
Another simple feature that helped this was the decision to use strobe lighting. It completely synchronised with the new presentation and gave her entrances a special attraction vibe. The company even went one step further, by giving her a few special appearances with the popular star Poppy. These still rank as some of NXT's coolest musical entrances and prove that Shirai has some of the most fantastic presentation in the company.