10 Times WWE Absolutely Nailed A Wrestler's Presentation
9. AJ Styles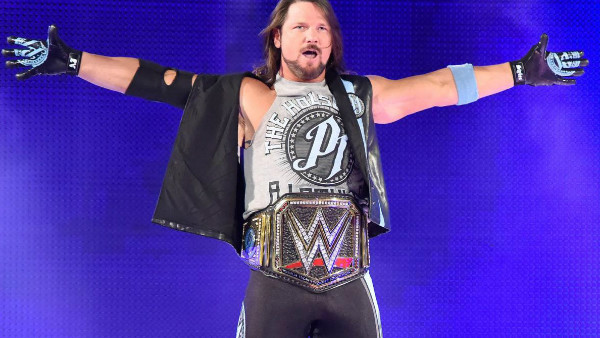 AJ Styles' debut at the 2016 Royal Rumble was a rousing success, as his new entrance music and the excellent titantron graphics presented him in a new light. Still, in regards to his look, everything was mostly the same as what he'd used in the indie circuit, Impact and NJPW.
Things got even better when he started to make his official appearances with the company. The new entrance music - Phenomenal - had now had some time to gestate with fans and had become quite a popular song. Then during his entrances, Styles was given the luxury of using pyro, which at this stage in the company was only reserved for exceptional performers, instantly revealing the level of care and attention that the producers were putting into AJ.
While most of his attire and presentation was a simple continuation of his previous years, he ranks on this list because WWE did a great job of integrating his last look, with something fresh. Gone were the days of the high-energy "get ready to fly" AJ, and replacing it was a cool and established wrestling star.
This was an excellent example of WWE adapting and reshaping a pre-existing brand, whilst not damaging it.