10 Times WWE Blatantly Lied To Our Faces
WWE's biggest ever lies! Stone Cold vs The Rock vs Triple H!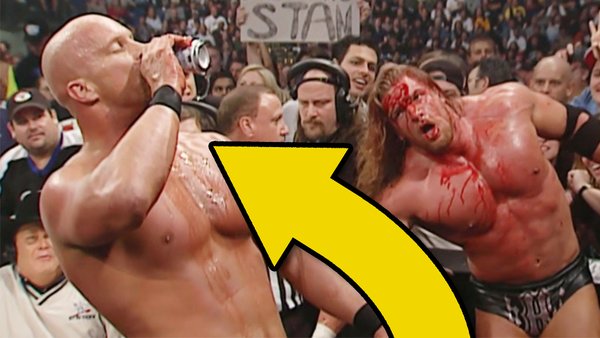 When it comes to the peculiar land of World Wrestling Entertainment, there are certain lies which need to be told in order to create the unique product we've grown to love/endure over the years.
For the most part, though, we'll happily accept absurd finishing manoeuvres and supernatural nonsense, because more often than not the end product is too damn entertaining to care about the actual logic behind the moments themselves.
Yet, a star being kept down for the count after taking an elbow drop which wouldn't worry your grandmother is one thing. Selling your passionate, loyal fans a blatant fib just to cover up your own mistakes or squeeze more money out of their wallets is another entirely.
From convincing those watching their product that they're witnessing a once in a lifetime moment of wrestling history, to outright ignoring iconic encounters that went down in their own bloody company just to promote an upcoming contest, WWE has proven time and time again that they don't mind telling a few porky pies if they eventually lead to more of Shane McMahon's favourite thing.
No, not ridiculous looking sneakers.
10. First-Ever Last Woman's Standing Match (Not Counting NXT)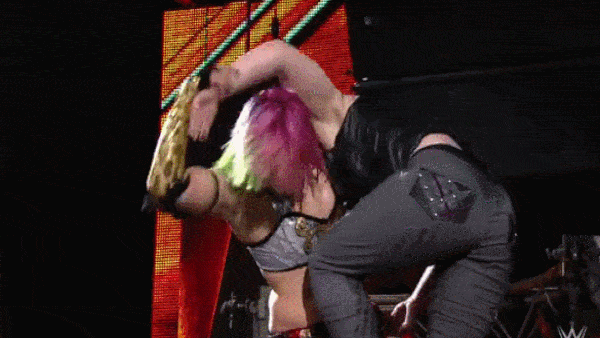 Coming into WWE's first-ever all-women's PPV, Evolution, in 2018, the company sensed they needed to put together a few special encounters to sell the landmark event.
So, on top of having Ronda Rousey defend her Raw Women's Championship against Nikki Bella and both Trish Stratus & Lita show up on the night, it was soon announced that Becky Lynch would put her SmackDown Women's Championship on the line against Charlotte Flair in the "first-ever" Last Woman Standing match.
Of course, fans were absolutely buzzing about this impending war between two of WWE's baddest women, but many were quick to point out that this wasn't actually going to be the first match of its type in WWE history.
A year earlier, Nikki Cross attempted to prise the NXT Women's Championship away from Asuka on an episode of NXT in what was billed as the show's first-ever Last Woman Standing match. But, despite the black and gold brand being under the WWE umbrella, making this classic the first bout of its kind in the company's history, fans were asked to forget that the Asuka and Cross Full Sail epic ever took place in order to add some more lustre to an already impressive looking night of action.
We remember, though, ladies...we remember.