10 Times WWE Blatantly Lied To Our Faces
9. Twice In A Lifetime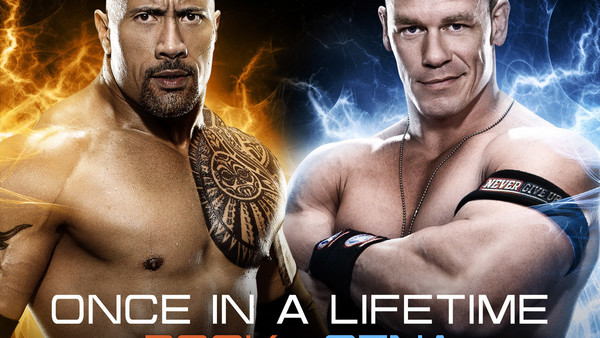 Though the prospect of the two faces of their generations facing off in a one-on-one contest for the very first time was blatantly enough to convince folks to spend their money on WrestleMania XXVIII, WWE decided to add a bit of extra spice to The Rock and John Cena's Show of Shows epic.
Bigging up the clash of the titans as a "Once in a Lifetime" spectacle, the company couldn't go a promo or hype package without reminding us that we had to see this one and done main event for the ages. Only they never actually intended on calling it quits after round one.
From the minute "The Great One" agreed to return to WWE as WrestleMania 27's special guest host, Vince McMahon had his eye on a pair of larger than life contests between two of his greatest ever creations. So, once Rocky had picked up the W in Miami, the seeds were planted for a rematch against the "Face That Runs the Place" at the following year's event.
Just like that, WWE shamelessly went back on their tagline from just 12-months earlier, delivering us a match so nice they booked it twice.