10 Times WWE Royal Rumble Opened The Forbidden Door
From special guests to surprise substitutes - the rare times WWE dared to let the outsiders in.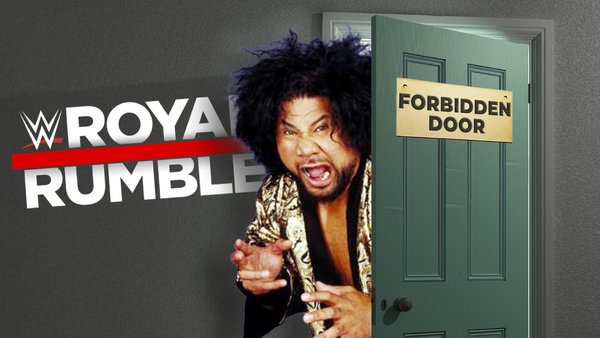 AJ Styles' dramatic debut at the 2016 Royal Rumble sent shockwaves throughout the wrestling industry while simultaneously paying off something WWE themselves had teased just weeks earlier.
The company giddily teased the arrival of 'The Phenomenal One', Luke Gallows, Karl Anderson and Shinsuke Nakamura on January 5th 2016, just 24 hours removed from all four working NJPW's Wrestle Kingdom 10 at the Tokyo Dome. They were as good as signed, so Styles subsequently wasn't swaggering through the as-yet-unnamed Forbidden Door. But it certainly felt that way. And not even just from New Japan exclusively - AJ was considered a modern day version of Sting in that he'd worked for just about every promoter but Vince McMahon, and him arriving without an infamous name or gimmick change was yet another bizarre twist that foreshadowed a brave new world that ultimately never came to pass.
A two minute singles sequence with then-WWE Champion Roman Reigns was the icing on the cake. The organisation had somehow managed to manifest a good glimpse of a dream match without delivering the official version - this was reality booking while keeping the fantasy alive.
It was cool, it was different, and it was extremely un-WWE save for these equally strange rule-proving exceptions...
10. Mickie James (2022)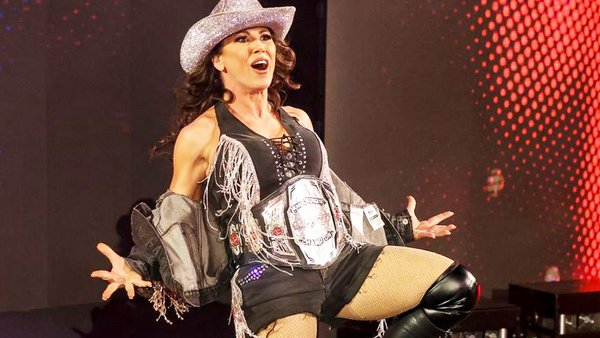 Standing aloft as one of the lone highlights of the entire Premium Live Event let alone actual Royal Rumble match, Mickie James' 11:40 stint in the 2022 Battle Royal was a slice of strange and unique company history.
Historically, WWE plays appallingly with others, and though the entries on this list will all serve as rule-proving exceptions, none shine as bright a light on some business opposition as Vince McMahon did here.
Former WWE Champion James was, by this point, the Impact Wrestling Knockouts Champion, and the company presented her as that entirely. Her self-penned "Hardcore Country" theme blared throughout The Dome At America's Center to one of the only pops of the entire show, and James wore her current gimmick as proudly as the heart permanently placed on her sleeve.
Eliminated by Lita but scalping longstanding rival Michelle McCool along the way, her bookending moments featuring women she'd wrestled during her original and fondly-remembered WWE run spoke volumes of how much thought had gone into her cameo.