10 Times WWE Stars Went Viral For Totally STUPID Reasons
These moments live long in the memory of WWE fans, despite some of them being completely absurd.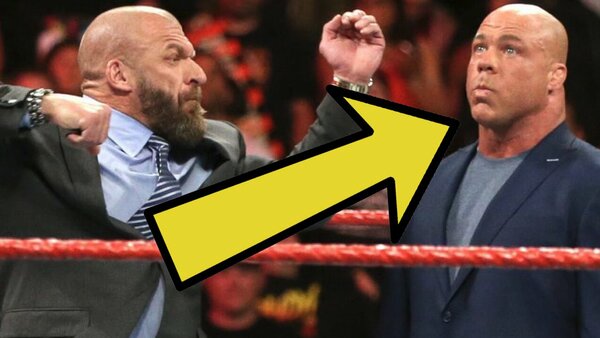 Going viral can be a gift and a curse.
There's plenty of faces and places that everybody knows because, for better or for worse, they became an internet sensation. Have you ever watched the Oscars? If you haven't, the chances are that you've at least seen Will Smith slap Chris Rock.
With so many hours of content to produce each week, it's no surprise that WWE has its fair share of moments that make their way into folklore.
There's the good: John Cena being invisible to the naked eye or Randy Orton appearing anywhere and everywhere to deliver an RKO out of nowhere both spring to mind. The biggest stars getting mainstream media attention while being shared all over social media: a big thumbs up from WWE.
There's the bad: Roman Reigns winking at the camera after saying suffering succotash. Thumbs down from WWE for fans mocking their next big thing.
For each of those moments, there's a stupid one as well. Sometimes it's because of completely misguided booking, often it's a small detail that gets emphasised during a match with far more interesting spots. It can even be something WWE is desperate to avoid, that fans seriously want to see.
If you got into wrestling quite recently, you might have already known about some of these before you took the plunge into graps. Let's find out...
10. Alexa Bliss Pins Randy Orton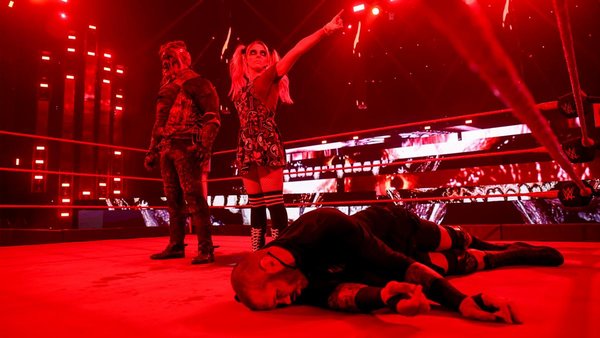 There were so many reasons for this match to go viral.
Firstly, it was the continuation of a storyline where Randy Orton burned Bray Wyatt alive on pay-per-view; he covered The Fiend in gasoline and set him alight. Did anybody at WWE call the police? No, they just packed the ThunderDome away and started thinking about Raw the next day. If you look closely when they do contract signings, the stipulation of if a murder takes place, everything is fine can be seen right at the bottom...
Anyway, The Fiend's squeeze Alexa Bliss started tormenting The Viper until he agreed to a match at Fastlane. It was the first intergender match in WWE for years, but that isn't why it went viral. Orton coughing up black goo and getting struck by lightning aren't either...
It's the end of the match where The Fiend returned and Little Miss Bliss pinned the Apex Predator for the 1-2-3. Instead of going for a traditional cover, she straddled Orton and stayed in that position for a long time after the match was won.
Sure, some fans drooled over this moment, (they'd be blown away by the Attitude Era), but it was Randy's wife who sent the internet into a frenzy. Kimberly Orton tweeted: "@AlexaBliss_WWE you might've just f***** up little girl." As word spread that a wrestler's partner was calling out a WWE star, fans who hadn't watched Fastlane 2021 flocked to see this moment for themselves.
You'll definitely have to sift through a lot of thirst if you go back and look at what people were saying, but it's worth it to realise how this moment, that WWE probably didn't think twice about, got everybody talking about Alexa Bliss and Randy Orton again.