10 Times WWE Turned Trash Into Treasure
9. Floyd Mayweather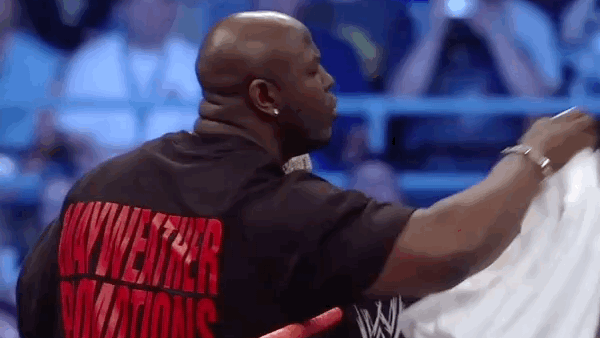 Typically, casual crowds react favourably to celebrities in the pro wrestling arena, hence why they are almost invariably presented as babyfaces. Perhaps "traditionally" is the more appropriate word, because the Guest Host Era of RAW put wrestling fans off that idea.
But there's also Floyd Mayweather: a grotesquely unlikeable personality people endured for years as a mega box office attraction because they were so desperate to see somebody actually get a punch in. But, being little, WWE initially presented 'Money' as an underdog babyface character. This development was panned, and, with mainstream eyes on the company, WWE altered the trajectory and turned the heel heel.
The potential disaster materialised as a genuine triumph - arguably, the most entertaining use of a non-wrestler in WWE history. Mayweather was in prime pr*ck mode at WrestleMania XXIV, evading Big Show's lumbering offence with a mugging grin plastered over his face in a smoke and mirrors masterclass. He then sold for Show, delivering the catharsis even in victory.
Even boxing fans probably cite this as the most entertaining thing Floyd has ever been a part of.