10 TNA Wrestlers Who Should Have Been World Champion (But Never Were)
"Sorry kid, Sting could do with another title reign."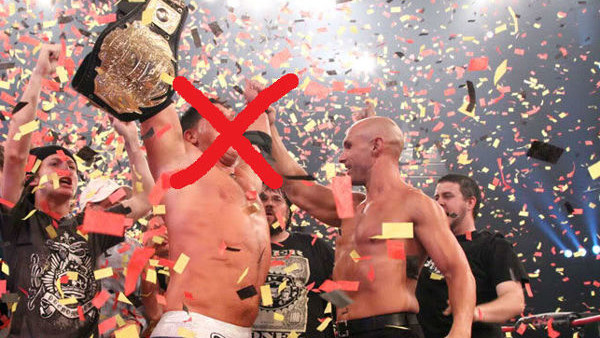 Ethan Carter III's recent defeat of Kurt Angle made him only the 17th TNA World Heavyweight Champion in the company's history. Since its introduction in 2007, a response to the NWA's abrupt withdrawal of their top championship from the promotion's control, the title has found itself around the waist of a variety of wrestlers. 
From iconic names such as Sting and Mick Foley to indie darlings like Samoa Joe and Austin Aries, the TNA Championship boasts a varied (and often divisive) lineage. Many champions have been largely rejected by TNA fans over the years, especially when their reigns came at the expense of a beloved, longer-serving star. 
Many of the men who helped build TNA over the years have never tasted its world championship, a phenomenon often attributed to the promotion's over-reliance upon ex-WWE talent. Of the 17 champions, a whopping seven landed in TNA by way of the WWE's main roster (Kurt Angle, Jeff Hardy, Bully Ray, Bobby Lashley, Rob Van Dam, Mr Anderson and Mick Foley), leaving many a loyal TNA star stuck further down the card despite years of hard work.
Here are the ten TNA World Heavyweight champions that never were, men who will be looked back upon as key figures in the promotion's history, yet never got the shot they deserved.
10. Abyss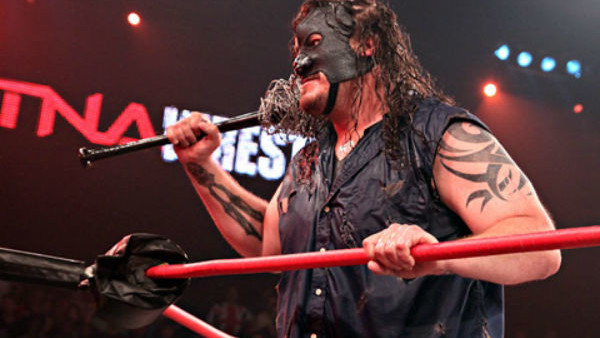 Throughout his career, Abyss has drawn comparisons with the WWE's Kane. Both are lumbering, sometimes-masked monsters with a power-based offence. The similarities don't stop there; both have played the role of nearly-men for the majority of their careers, slotting easily into feuds when a plucky babyface champion needs a big bad heel to knock down. 
Kane did earn a single-day reign with the WWE Championship for his loyalty and consistency, while Abyss held onto the NWA Championship for just under two months. However, considering his status as one of the most enduring figures in promotion history, Abyss' lack of a TNA World Heavyweight Championship reign must be considered a disappointment.
Although never the cleanest or most spectacular worker on the roster, Abyss has always been one of the most immediately imposing figures for TNA. He has always puts his all into every storyline thrown his way, whether as a characteristically monstrous heel or a less common babyface spell. A short reign with the gold wouldn't have damaged the belt's credibility at all.