10 UFC Fights That Need To Happen In 2020
2020 could easily become a banner year for the UFC.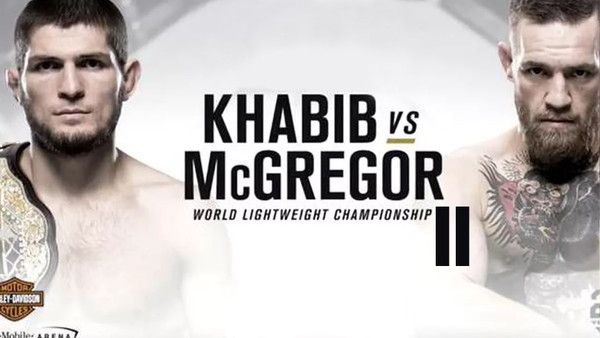 As 2019 begins to come to a close, there is a lot of positives to look back on for fans of the UFC. Fights like Gastelum vs. Adesanya, Garbrandt vs. Munhoz, Holloway vs. Poirier, Romero vs. Costa, and the BMF battle between Nate Diaz and Jorge Masvidal all stand out for various reasons, and the current landscape of the UFC suggests that 2020 could be a truly special year for the organisation.
The stars of 2019 are all gearing up for some huge fights in 2020, yet there's also the ominous shadow of Conor McGregor looming large over the UFC. Having not competed since losing to Khabib Nurmagomedov at October 2018's UFC 229, Notorious is all set to return to the Octagon next year. And love him or hate him, it's hard to argue that Conor doesn't bring plentiful eyes and dollars to the Ultimate Fighting Championship.
Over the decades, there have been many standout years for the UFC, and 2020 could prove to be another should Dana White work his magic and serve up the fights fans are clamouring to see.
Here are ten fights that the UFC should be going all out to make happen next year.
10. Masvidal Vs. Diaz II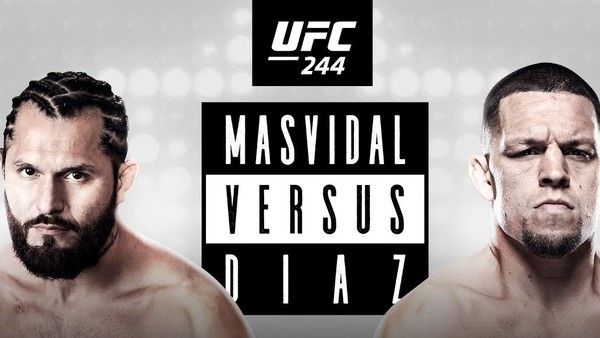 In the pair's UFC 244 fight to crown the inaugural UFC BMF Champion, Jorge Masvidal was easily on top for all three rounds before the on-site doctor pulled Nate Diaz from the fight due to some gnarly cuts above and below Diaz's eye.
While Masvidal had dominated the fight up until then, there's still a sense of 'what if?' about how the contest would've played out if the doctor hadn't stopped the fight between rounds three and four. After all, Nate is known for coming to life in the latter rounds of a fight, and he's even since discussed how his training for that UFC 244 fight was built around absorbing shots early on, then taking it to Masvidal in the final two rounds.
The problem when you have a gameplan like that, of course, is that said plan can come crumbling down around you should you get tagged with some major shots in those opening rounds. And that is exactly what happened to Nate Diaz.
If it was a KO, a submission, or a referee stoppage, fight fans - and likely Nate Diaz - would all be in agreement that there's no need to see Masvidal vs. Diaz II. But given that it was a doctor who put an end to the fight, particularly when Diaz has taken far worse punishment in other successful fights, there's a sense amongst fans that this is a match-up that needs to be seen again.